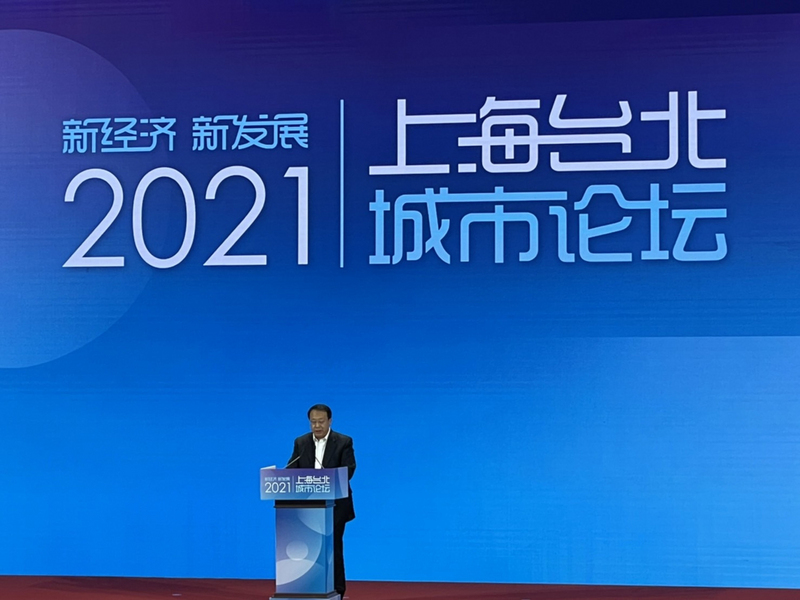 Some political scientists in Taiwan are saying that more exchanges between cities in Taiwan and China may begin due to the opposition Kuomintang (KMT) victory in local elections on Saturday. The remarks were made at a forum about cross-strait relations held in Taipei on Monday by the Friends of Hong Kong and Macau Association.
Taiwan voted for local mayors, city councilors and other local leaders on Saturday, and the ruling Democratic Progressive Party (DPP) only won five of the 21 city and county leadership seats while the KMT won 13.
Academia Sinica Research Fellow Tsai Wen-hsuan (蔡文軒) said the election results may affirm expectations on the Chinese side for peaceful reunification with Taiwan. Thus, many of the city-to-city exchanges that have been suspended may resume, especially in Taipei and other cities led by KMT mayors.
Taipei Mayor Ko Wen-je has been holding annual Shanghai-Taipei City Forums, though they have been held online in the past few years due to the pandemic. His last online Shanghai-Taipei City Forum was held in July this year.
Cross-Strait Policy Association Executive Director Stephen Tan (譚耀南) said that the election results were a reflection of domestic issues and not the China factor or Taiwan's status. But he also thinks city-to-city exchanges will resume. Tan said exchanges are not a problem, but the main issue is under what framework these exchanges will occur. China has insisted that dialogue occur under the agreement of "One China".

Tamkang University Political Scientist Hung Yao-Nan (洪耀南) said that the recent local elections were centered on domestic issues. It was not a referendum on relations with China.