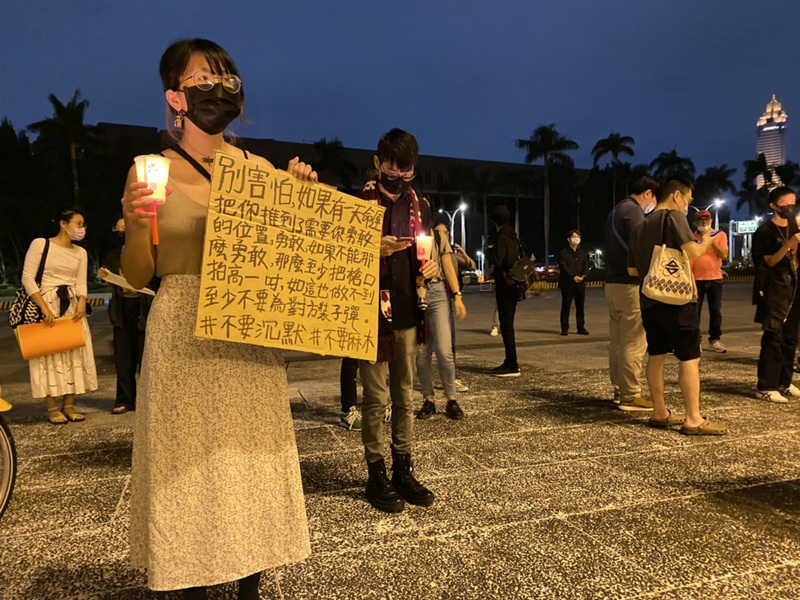 Waves of local protests in China signal growing frustration towards the country's zero-COVID policy. An apartment fire in Urumqi, Xinjiang that resulted in ten deaths and nine injuries appears to be the catalyst for the recent protests in at least eight cities across China.
Chinese protestors blamed the zero-COVID policies for hindering rescue efforts. The policy imposes repeated lockdowns and strict regulations that affect daily lives.
A candlelight vigil was held on Sunday night in Taiwan at Liberty Square to remember the lost lives and show support for the protestors.
Protestors were seen holding up white pieces of paper as a symbol of defiance and commentary on state censorship. International media commented on the unprecedented nature of the protests where some protestors called for President Xi Jinping to step down.
Premier Su Tseng-chang (蘇貞昌) says China's restrictive policies have brought on the current wave of protests in China. Some wonder whether China will make a move on Taiwan in order to divert attention away from the protests. Su says Taiwan will closely monitor China's movements and respond accordingly.