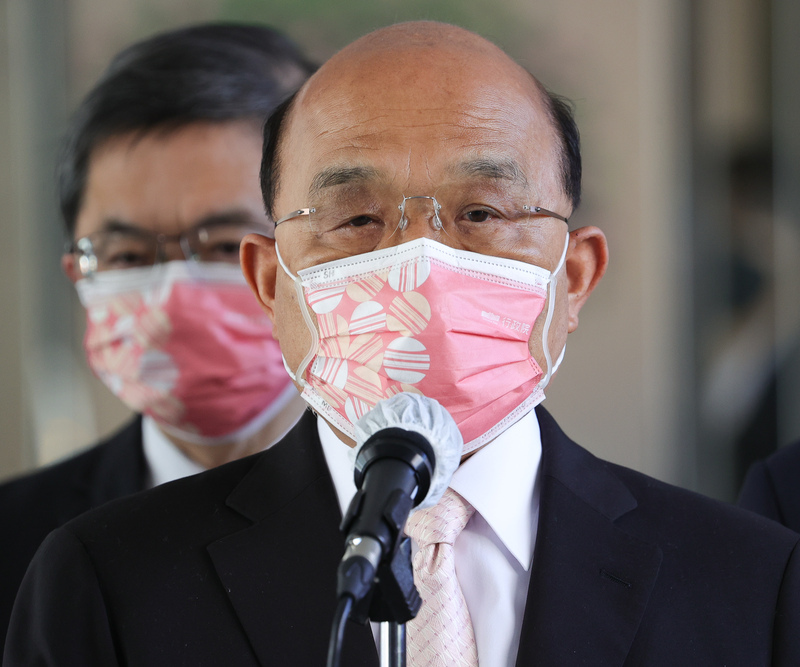 Premier Su Tseng-chang (蘇貞昌) says he had tendered his resignation right after the local elections, but President Tsai Ing-wen (蔡英文) insisted he stay. The ruling Democratic Progressive Party only won five of the country's 21 localities that held a vote on Saturday.
Su says the president reminded him that in the face of critical situations at home and abroad, the government must hold its fort and stay vigilant. The premier also says the DPP must seriously review its poor performance at the elections.
Several DPP members blame the election losses in southern Taiwan to poor policy implementation from the agriculture council that brought about a spike in egg prices and the grouper crisis caused by China's import ban. Agriculture Minister Chen Chi-chung (陳吉仲) says that he will carefully review all policies that have negatively affected Taiwan's agriculture and aquaculture.