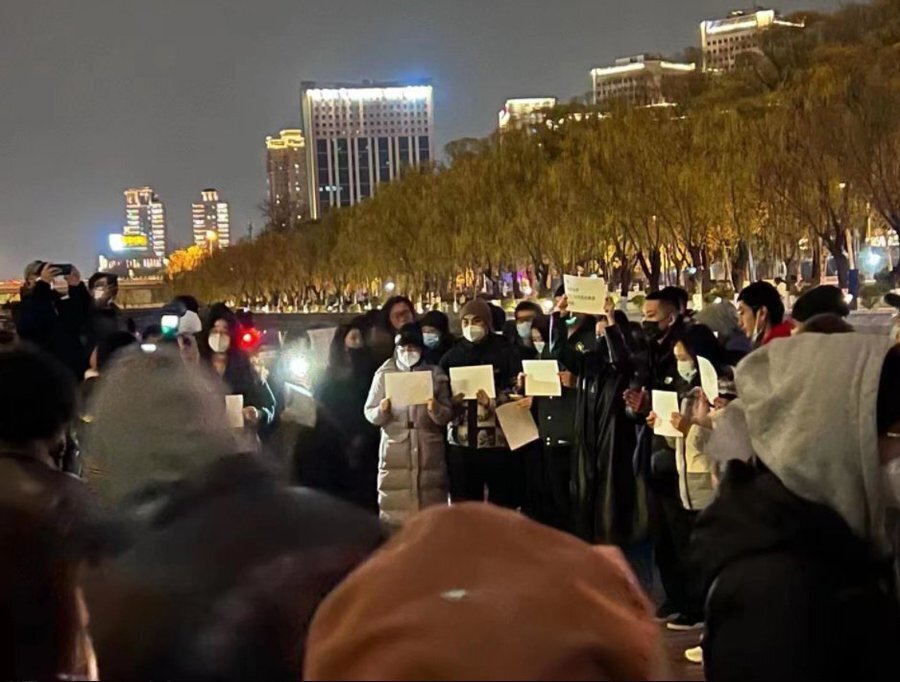 Hundreds of people in major cities in China have gone on to the streets to protest against the strict zero COVID policy in the country. That's according to reports by the AFP news agency on Monday.
Video script:
About 400 protesters gathered along the Liangma River in Beijing Sunday night shouting out that they want freedom from the zero COVID policy. Their anger was triggered by a fire in Urumqi that broke out and killed ten people when rescue efforts were hampered due to lockdown restrictions. However, Chinese authorities have denied those claims.
Other people at the demonstration shouted they don't want PCR tests, they want freedom. It is rare that anyone dares to vent their anger at the Chinese government. They could be charged with strict penalties.
There has been growing discontent in major Chinese cities towards strict zero COVID rules. To date, China has only reported close to 40,000 COVID cases.