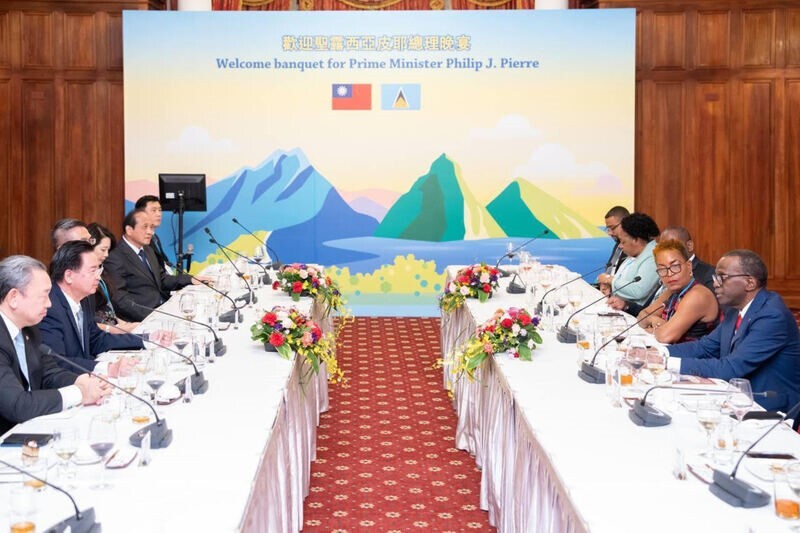 Foreign Minister Joseph Wu (吳釗燮) hosted a welcome banquet for Saint Lucian Prime Minister Philip J. Pierre on Tuesday. Pierre was accompanied by education and sustainable development minister Shawn A. Edward and other senior Saint Lucian officials.
Wu praises the success of Pierre's efforts to respond to the pandemic and overcome other crises since he took office last year. Wu says Saint Lucia's economy is growing and living conditions are improving.
Wu also thanked Saint Lucia for its support for Taiwan's participation in the U.N. He says Pierre made a strong speech in favor of Taiwan's inclusion in the organization at the 77th U.N. General Assembly earlier this year.
Prime Minister Pierre also remarked that the relationship between Saint Lucia and Taiwan is very positive. He says the people of Saint Lucia deeply value Taiwan's friendship and pledge to work towards greater bilateral cooperation with Taiwan with the goal of expanding democracy.