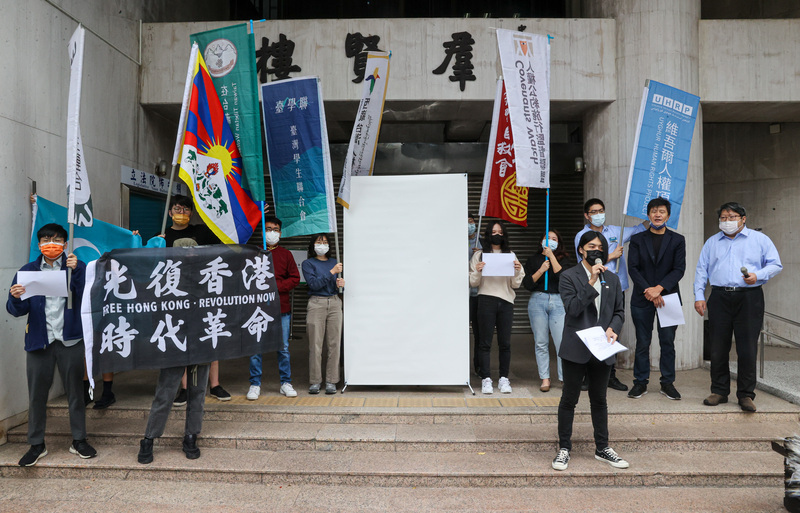 Taiwanese student associations say the Chinese government should respond to protests peacefully and avoid bloodshed. On Wednesday, student activists from Taiwan, China, and Hong Kong gathered outside of Taiwan's Legislature to voice their concerns regarding the recent wave of protests in China.
Protesters are blaming China's COVID-19 regulations for hindering rescue efforts in a recent deadly fire.
Student union representative Huang Ting-wei (黃亭偉) says the students are joining forces because they share democratic values with the protesters. He says the Chinese government should not repeat its bloody history by suppressing demonstrations using military force.
University student representative Hsu Kuan-tse (許冠澤) says freedom is a basic right and the association supports Chinese citizens fighting for their rights.
Hong Kong student representative Lo Tzu-wei (羅子維) says he empathizes with the Chinese protesters. He says allying with Chinese protesters will enable Hong Kong to advance its own freedom.