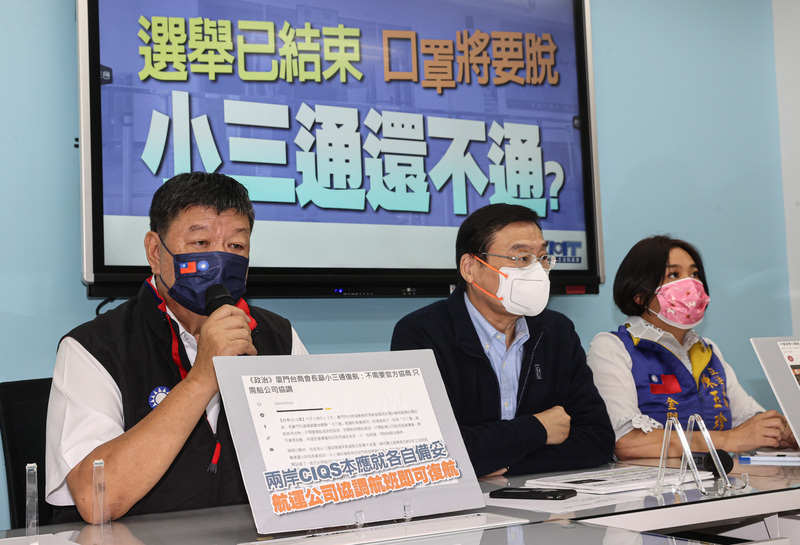 Taiwan closed ferry services between its outlying islands and China when the pandemic began. Now residents of those islands and their representatives want the services to restart.
Ferry services linking Taiwan's outlying island Kinmen to China were cut when the COVID-19 pandemic began. Now legislators are asking when the key link between the two countries will be restored.
Transportation Minister Wang Kuo-tsai (王國材) says his ministry has completed its preparations. The go-ahead now has to come from others.
Wang says because restarting the ferry service touches on cross-strait issues, it needs approval from national security and Chinese affairs agencies.
Reopening the ferry depends on relations between both sides and China's COVID restrictions. Official Chiu Chui-cheng (邱垂正) says the government is doing all it can to restart services before the Lunar New Year in late January.
Even as protests against COVID restrictions sweep through major Chinese cities, Kinmen residents believe that ferry services to China are central to the economy.
Opposition legislator Chen Hsueh-sheng (陳雪生) says the government must understand public opinion in Kinmen. Otherwise, residents will start their own white paper protest like those in China.
Lawmakers Tseng Ming-tsung (曾銘宗) says relations between people on both sides of the strait can continue to develop after the border opens. He hopes President Tsai Ing-wen (蔡英文) can make it happen.
With the Transportation Ministry giving their go-ahead, residents of Kinmen are hoping reconnecting with China will jumpstart their economy.