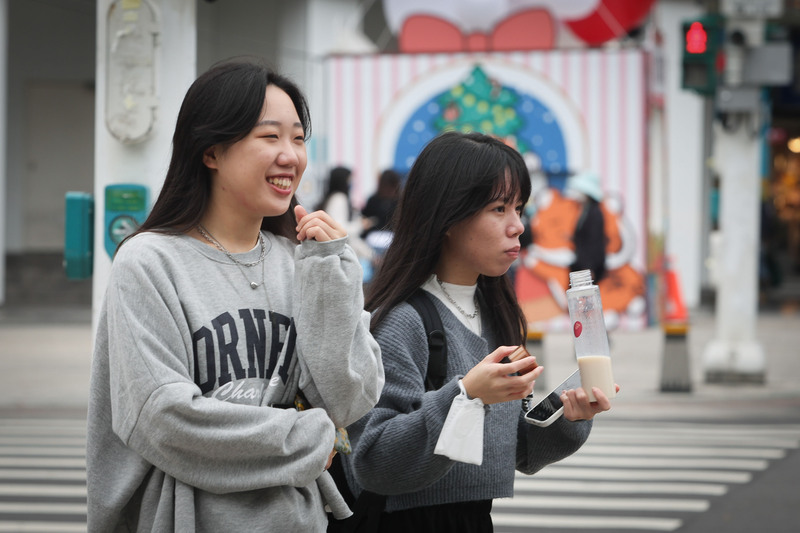 Outdoor mask mandates were fazed out on December 1. Now folks around Taiwan can return to doing their daily tasks in comfort.
For the first time in a while, maskless worshipers could be seen in front of a temple in central Taiwan's Changhua County. That's because starting Thursday, Taiwan has dropped its outdoor mask requirement.
But Taiwanese are already used to masks, and many feel safer wearing them indoors.
One person says wearing masks depends on the place. Another says it's safer to keep them on.
Zhunan's Zinan Temple regulations say worshipers no longer have to wear masks in outdoor, well-ventilated areas of the temple. But most temple services and the main halls where gods are enshrined are found indoors.
Zinan Temple head Chuang Chiu-an (莊秋安) says worshipers are being asked to wear masks when engaging in these indoor activities.
Meanwhile, authorities at two nearby temples say masks must still be worn after entering the temple grounds.
Xiluo Fuxing Temple head Chen Wei-cheng (陳韋誠) says though visitors must still wear masks, they can take them off to take pictures.
After two years of mask mandates, many traditional devotees are happy to be able to come face to face with their preferred deities. But though mandates may be over, many establishments are only slowly returning to normal.