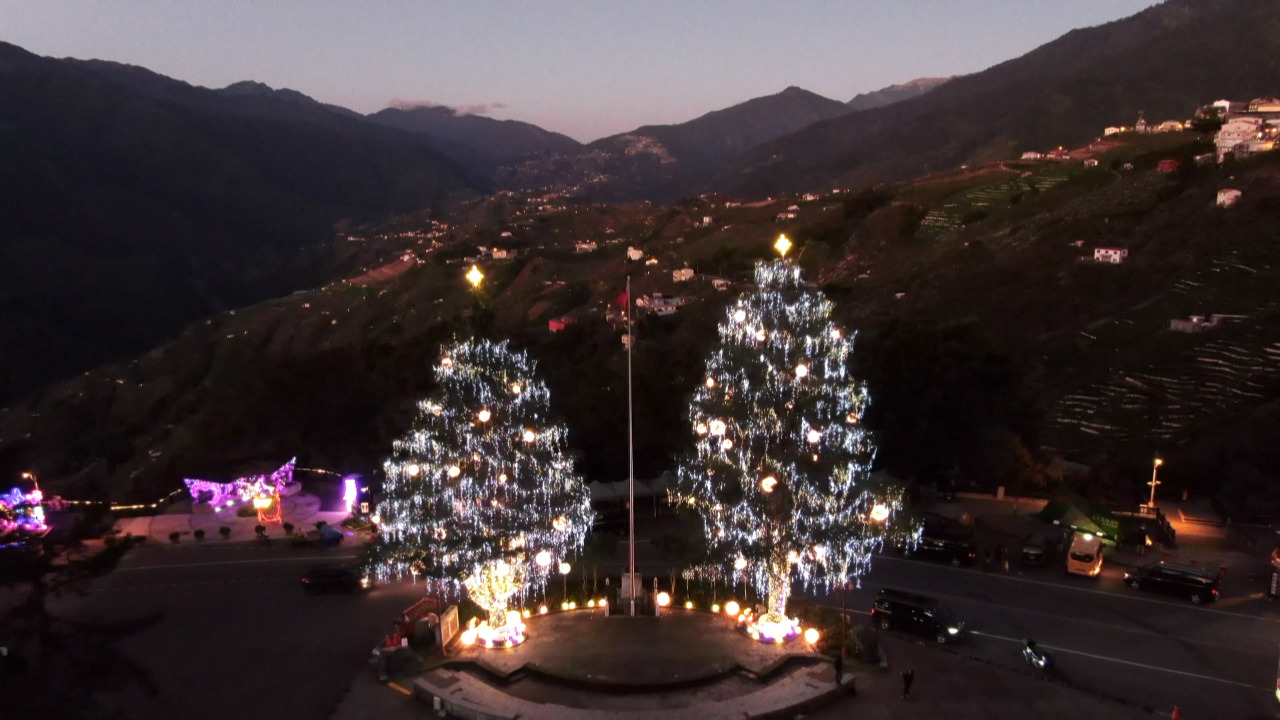 As the temperature gradually becomes cooler, people around Taiwan are also getting ready to celebrate Christmas festivities. That also goes for the local community in Lishan, which is famous for its pears and apples.
Video script:
It is now December and the holidays are just around the corner. Two cedar trees decorated with Christmas lights are now lit in front of the Lishan Guest House in Taichung to kick off the Christmas festivities. They are the tallest Christmas trees in Taiwan above sea level, standing at an altitude of 1956 meters.
The organizers invited Atayal members to the tree lighting event. They say this is an opportunity for the local community to celebrate Christianity and highlight the local traditions.
The area was historically an Atayal village. A highway construction to access what is now Lishan displaced the indigenous people. The highway was partially destroyed by natural disasters. In 2018, road repairs and a new public bus service allowed travelers to access Lishan after nearly two decades.
Now, visitors can take the bus or drive their own cars to witness the Christmas trees this holiday season. The trees will be lit until January 8th.