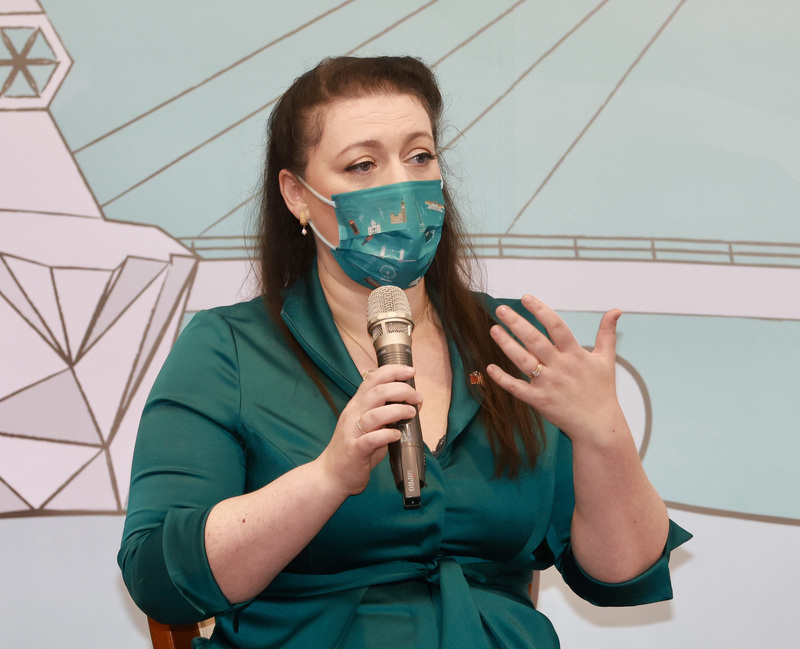 President Tsai Ing-wen (蔡英文) says Taiwan is committed to maintaining regional peace and stability and hopes that democratic countries will contribute to that effort. Tsai was speaking on Friday while receiving UK's Foreign Affairs Committee Chair Alicia Kearns. She is leading the first parliamentary group from the UK to visit Taiwan in the past three years.
Tsai said that in February Kearns proposed a motion to enhance Taiwan-UK friendship and cooperation. At the time, a number of UK parliamentarians spoke out in favor of the move. She also said that in May more than 100 members of the British Parliament wrote a joint letter to the WHO in support of Taiwan's participation in the organization's governing body, the WHA. She says there is growing support for Taiwan in the British parliament.
Kearns says there are three reasons for seeking closer relations between Taiwan and the UK. They are democracy, resilience and prosperity. She says that while many democracies believe that the world has begun to lean toward authoritarianism over the past 20 years, Taiwan has gone in the opposite direction. As a result, Taiwan has gone from a budding democracy to one of the strongest democracies in the world.
Kearns says Taiwan was the first to warn the world about the initial COVID-19 outbreak and share its preventative measures. She calls for an end to obstructing Taiwan from participating in international organizations.
Kearns says she will bring up with her government the importance of the UK's Indo-Pacific policy position and developing closer relations with Taiwan. She says it is vital to protect the status quo in the Taiwan Strait and that the international community should discuss ways to deter possible security threats in the region.