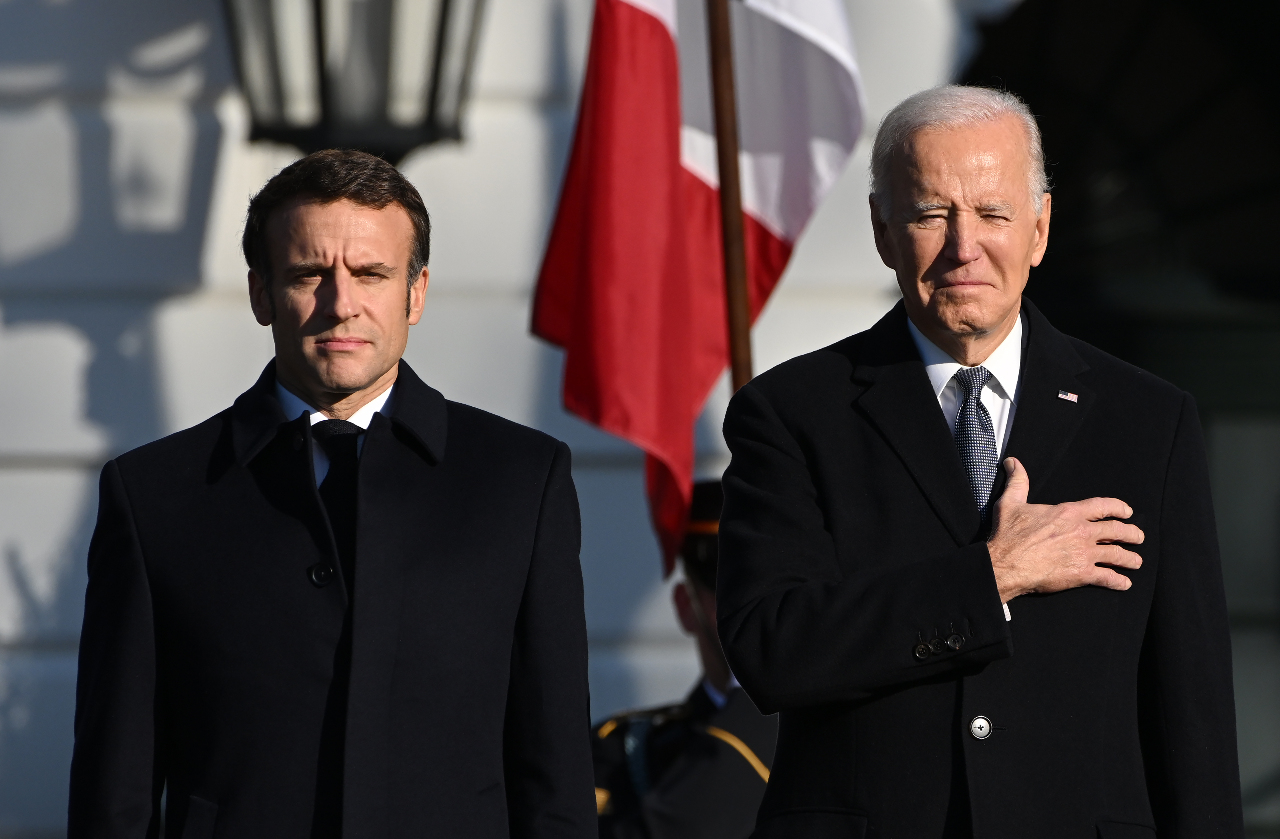 US President Joe Biden and French President Emmanuel Macron issued a joint statement on the importance of maintaining peace in the Taiwan Strait. Biden and Macron held talks in Washington on Thursday.
Taiwan's Foreign Ministry says Biden has repeatedly used various international forums to issue joint statements with like-minded countries on stability in the Taiwan Strait. They include the meeting between the US, Japan and South Korea in October and the US and Australia leaders' meeting in November.
The ministry also says Taiwan will continue to strengthen its self-defense capabilities and deepen Taiwan-US security relations. It adds that Taiwan will work closely with like-minded countries to combat threats from authoritarian regimes which are openly challenging the international order.