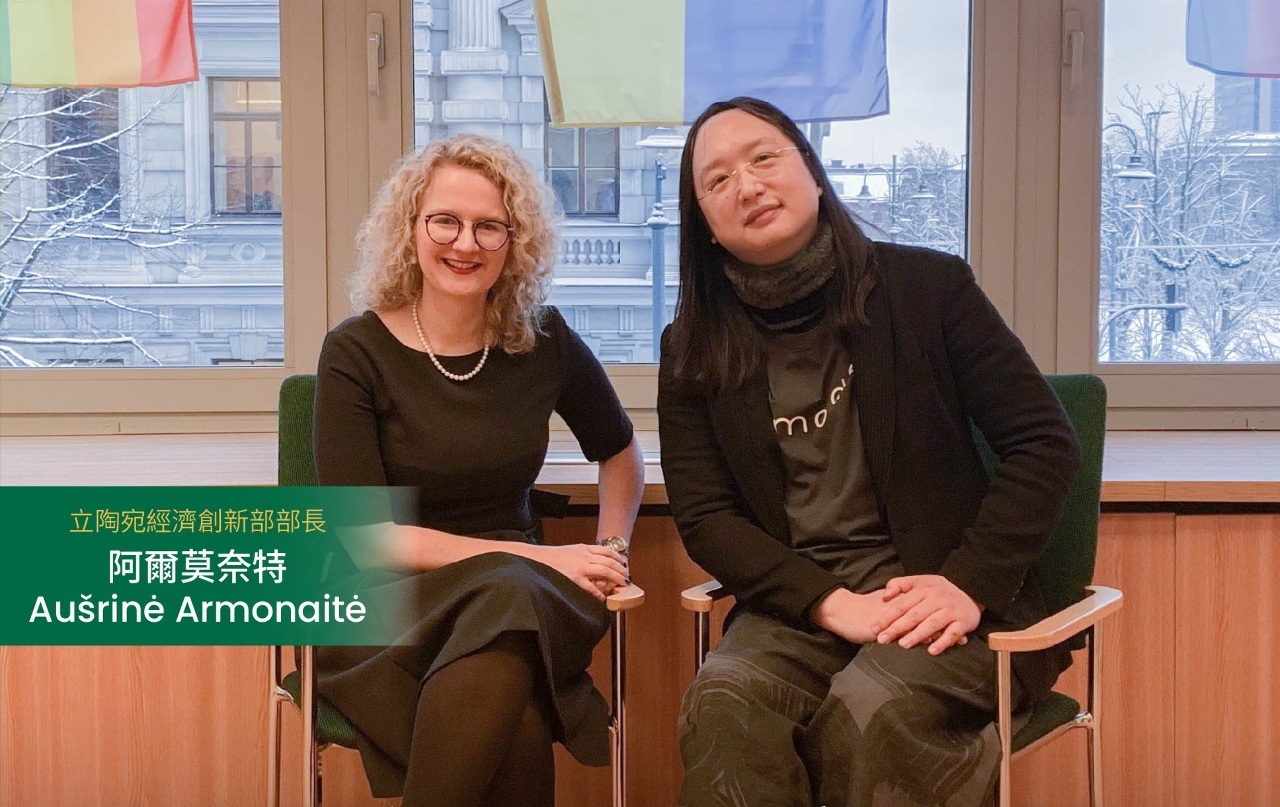 Digital Minister Audrey Tang (唐鳳) is in Lithuania to share Taiwan's experience in digital democracy and deepen cooperation between the two countries. Tang spoke at the Lithuanian Parliament on Wednesday and met with various leaders.
Tang spent the morning exchanging views on satellite technology, digital services, and other subjects with Lithuanian Economics Minister Aušrinė Armonaitė. The two ministers then witnessed officials from both countries sign a letter of intent on digital resilience cooperation.
The letter commits both sides to jointly nurturing talent in the digital industry and promote civil society's ability to respond to online threats. Tang says Taiwan's Digital Ministry will help with Lithuania's efforts to rebuild Ukraine.
Tang also met with Lithuanian Parliament Speaker Viktorija Čmilytė-Nielsen. Čmilytė says she hopes both countries can expand their areas of cooperation on the foundation of their current work in digital education. Tang spoke on how to confront the expansion of authoritarianism and cooperation on democracy and the digital economy.
Minister Tang also spoke at Vilnius University to share Taiwan's experience in digital democracy. She hopes this visit will push forward the digital resilience of democratic societies.