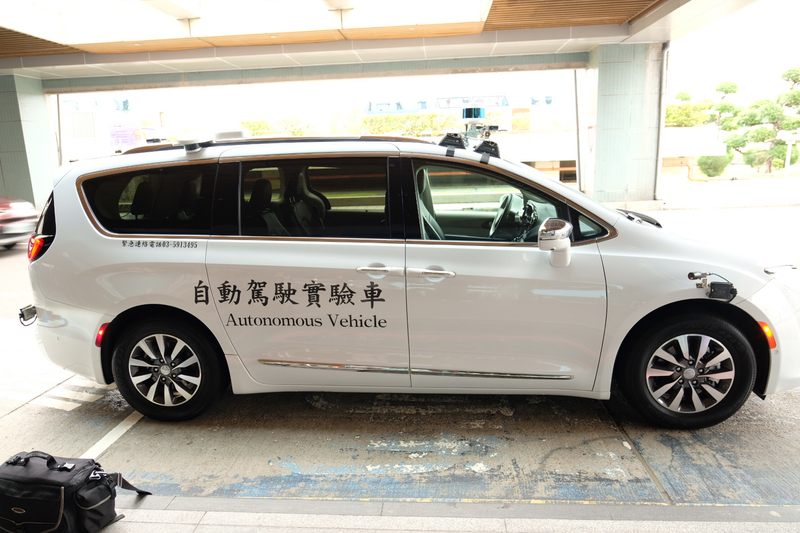 Following almost three years of COVID-19 pandemic restrictions, Taoyuan International Airport is getting ready for travelers with refurbished facilities and upcoming new services.
The airport is partnering with Taiwan's Industrial Technology Research Institute in testing a new driverless shuttle service that will ferry passengers between the airport's terminals and other destinations.
The system is able to perform complex road maneuvers and uses both radar and laser technology to determine the vehicle's position relative to its surroundings. It can also autonomously recognize road signs, other vehicles, and pedestrians.
The first stage of testing involves roads between Taoyuan Airport's two terminals. Future testing will expand that area to include other buildings like cargo terminals and customs offices. The final stage will see vehicles run on schedule, but without passengers.
Besides testing autonomous vehicles, Taoyuan Airport used the pandemic lull in travel to remodel its bathrooms.
The project aims to make the facilities more streamlined to the needs of passengers in different scenarios. Travelers disembarking after a flight can use restrooms optimized for high-volume use, while those waiting for their departures and requiring more time can store luggage right in front of the bathrooms.
Airport authorities say that the new design will better respond to the needs of those traveling with children, disabled passengers, and religious groups.
Passengers with long layovers at Taoyuan Airport can again stay at a themed capsule hotel located at Terminal 2.
CHO Stay's design aims to showcase Taiwan's tea culture with both its ambience and additional, tea-related services. The hotel opened in late 2019 and stayed in operation for only four months before pandemic restrictions forced it to temporarily shut down. Management says, however, that occupancy rate is currently only around half of pre-pandemic levels.