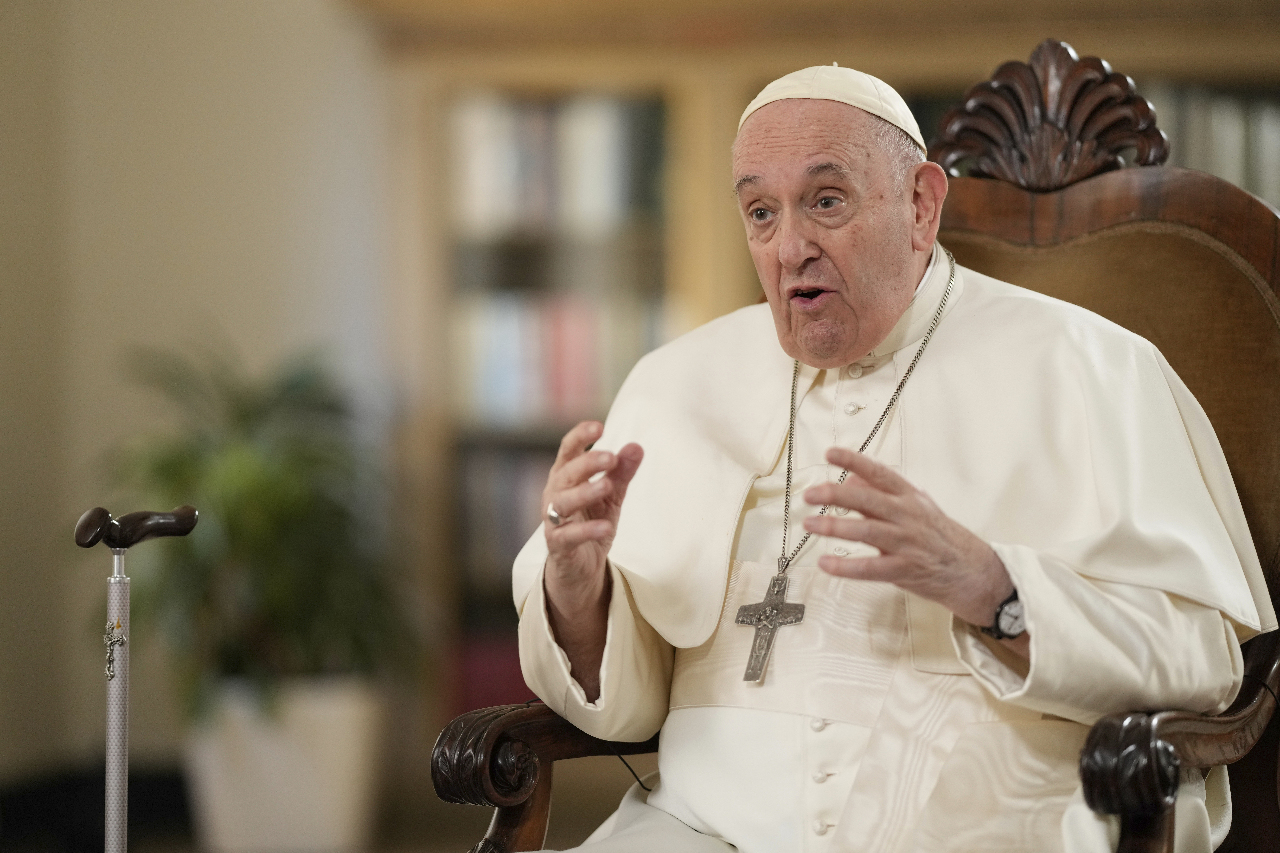 Pope Francis says the Vatican must be patient with China and maintain its dialogue with Beijing in order to protect minority groups like Chinese Catholics. The pope gave an interview to the Associated Press on Tuesday.
The Holy See is the only European polity that has diplomatic relations with Taiwan instead of China. But Pope Francis did not respond to questions about how the Vatican's ties with Taiwan affect its discussions with Beijing.
The interview came a day after Taiwan released President Tsai Ing-wen's (蔡英文) letter to the pope, which praised the Vatican's stance against Russia's invasion of Ukraine. Tsai's letter also stated that war with China was "not an option" and that she was committed to maintaining stability in the Taiwan Strait.
While the pope did not address cross-strait relations, he did speak out against unjust governments that criminalize homosexuality. Taiwan is the only Asian country that has legalized same-sex marriage.