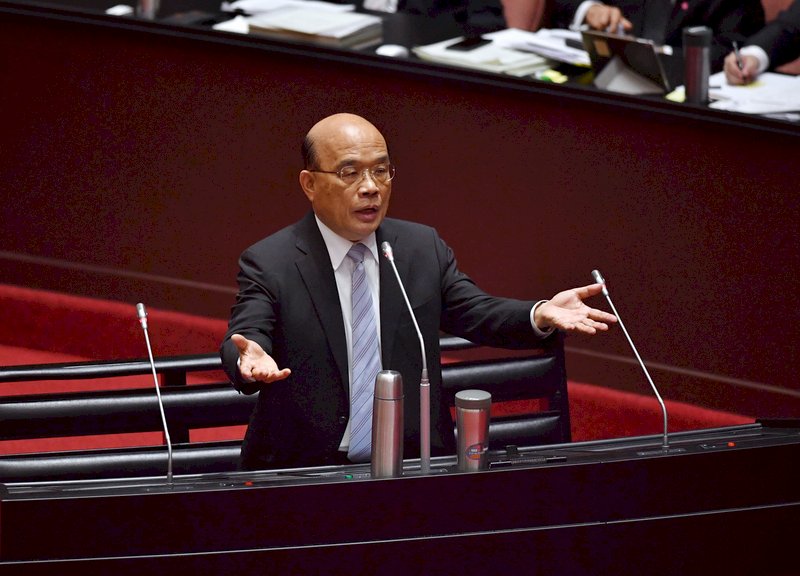 Premier Su Tseng-chang (蘇貞昌) led the Cabinet to resign en masse on Monday. Former Vice President Chen Chien-jen (陳建仁) will be the new premier. The new Cabinet will be sworn in on Tuesday.
Su resigned in response to the ruling Democratic Progressive Party's defeat in local government elections last November.
The 75-year-old Su has headed the executive branch under President Tsai Ing-wen (蔡英文) since January 2019. He tendered his resignation on January 19. That was after an earlier offer to resign over the defeat in the local elections was turned down by the president on election night.
Su is the longest-serving premier since Taiwan first held direct presidential elections in 1996. He spoke on Monday saying it was his 1,478th day in office and the 203rd legislative session that he presided over. He said he is very grateful for the work of his Cabinet and confident Chen will continue to work for Taiwan's interests.