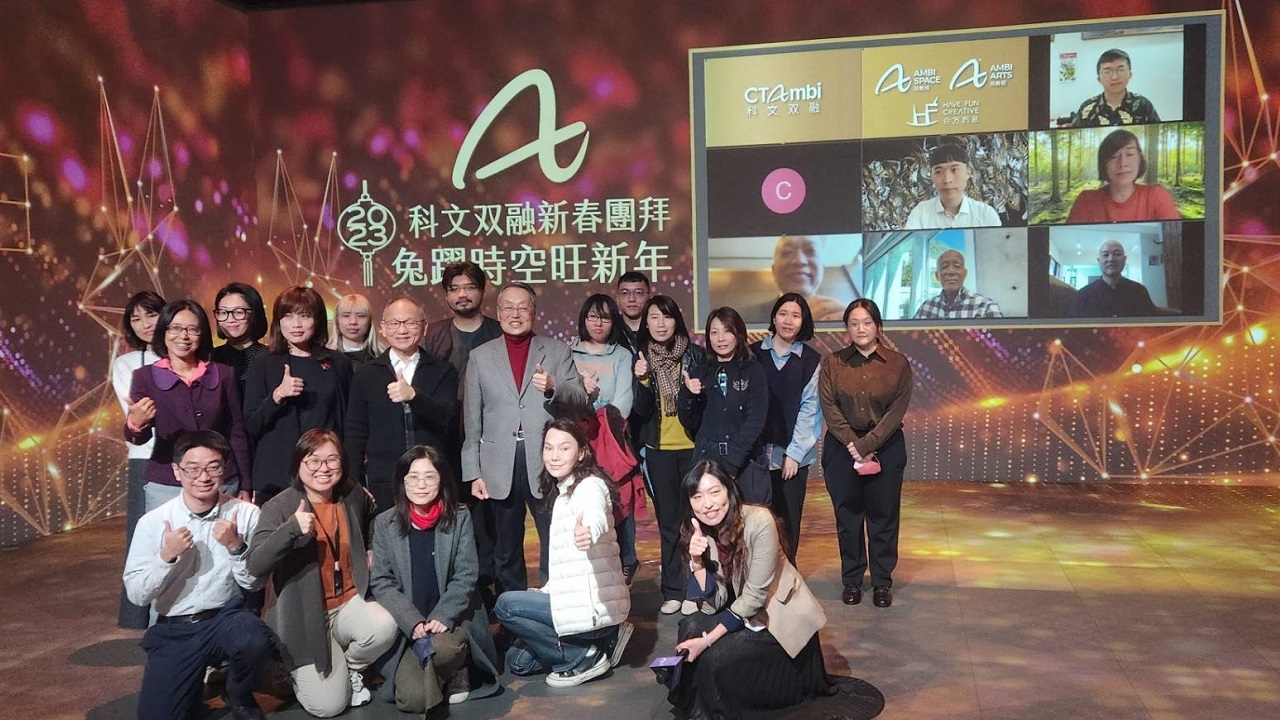 The Lunar New Year is bringing not only a new calendar, but also a number of new art projects. A recent preview event gave a glimpse of what's in store this year.
Video script:
At a ceremony of the exhibition space known as AMBI SPACE ONE, 4 major exhibitions were previewed. All exhibits are coming later this year. Artists connected through video chat to preview their works.
Artists include Malaysian artist Feng Yehui (馮葉輝), who previewed his upcoming time-lapse photography piece, using imagery from Taiwan's scenic locations.
Taiwanese artist Paul Chiang (江賢二) gave a glimpse of his upcoming exhibition showing important images of Taiwan's history and culture.
A new exhibit by Taiwanese ink painter Xu Wenrong (許文融) was announced as well as the artist Wu Che Yu (吳哲宇) who uses NFTs to generate art.
AMBI SPACE ONE was also recently host to the popular exhibit focused on Renaissance artist Leonardo Di Vinci. The exhibition space counts Acer founder Stan Shih (施振榮) as one of its leaders and aims to have many more events throughout the year.