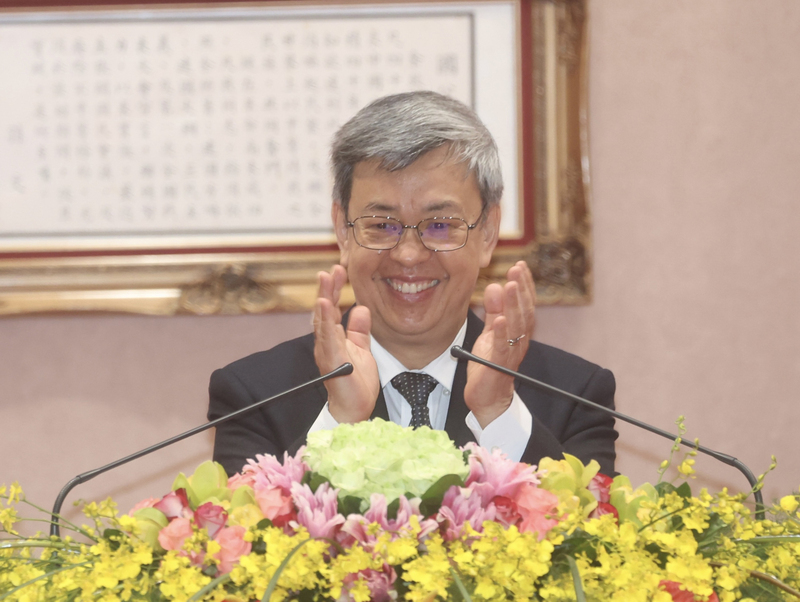 President Tsai Ing-wen (蔡英文) has led the swearing-in ceremony for new Cabinet members, including the new premier Chen Chien-jen (陳建仁). Several other high-ranking officials were also in attendance for the Tuesday morning ceremony.
Chen thanked Tsai for her trust, and he says he will work to ensure a seamless leadership transition. He adds that the new Cabinet will capitalize on the experiences of more senior members and bring in new perspectives with younger members. Chen says being a public servant is an ideology the entire Cabinet shares.
Chen adds that he shoulders heavy responsibilities as the new premier. He says he admires and will learn from all his predecessors in this new role.
Chen says his goal is to rebuild Taiwan in the aftermath of the COVID-19 pandemic. He says he will strengthen small to medium sized businesses and improve agricultural and fishing infrastructures. He says this will help Taiwan become more resilient over the next 10 years.