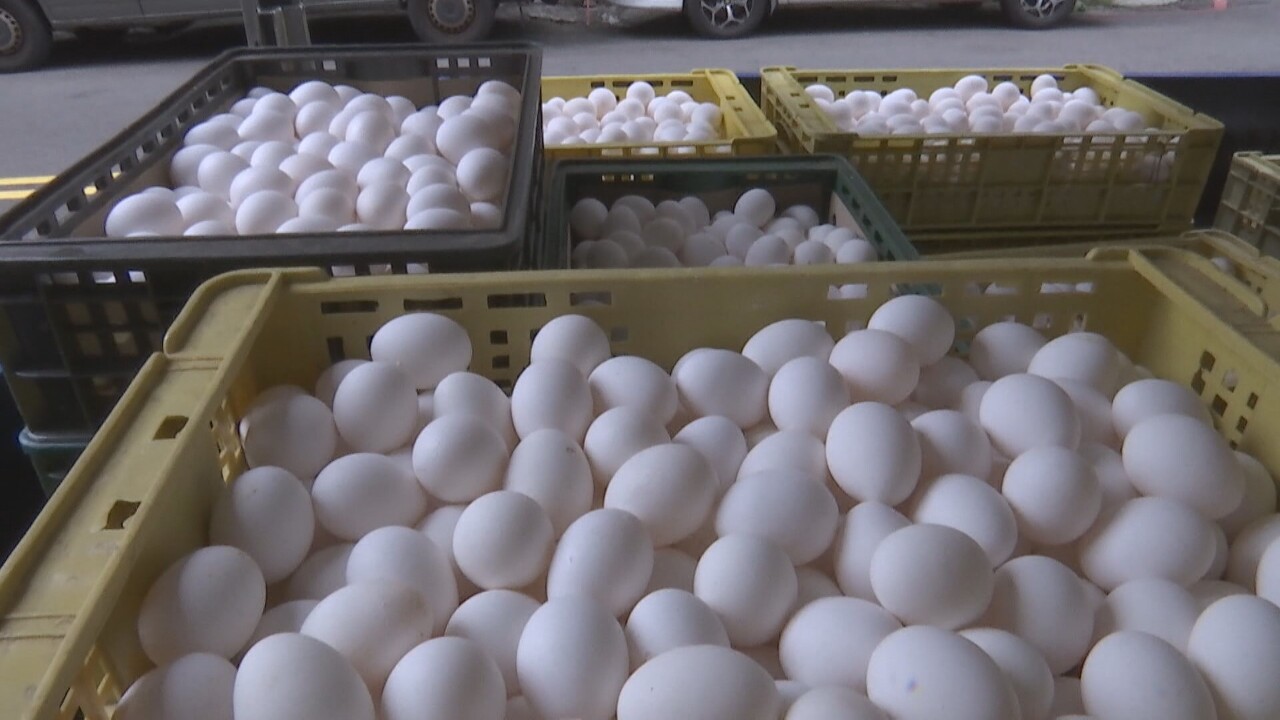 At the beginning of 2022, Taiwan faced massive egg shortages that left store shelves bare. Now a year later, eggs are once again in short supply, causing conflict over egg prices.
Video script:
Many families aren't buying as many eggs as they used to. That's because the spread of avian flu in Taiwan has forced many farms to cull their chickens on a large scale. With fewer birds producing eggs, market prices have been on the rise.
The Agriculture Council has lowered chicken feed prices to help farmers maintain profit, but other groups like the Poultry Association have also discussed raising egg prices as an added measure. While several farming groups advocated for raising prices per catty by NT$3 (US$0.10), the price adjustment was put on hold.
Many farmers are questioning whether the Agriculture Council intervened to keep egg prices stable. But Agriculture Minister Chen Chi-chung (陳吉仲) says the council did not interfere in the matter.
Chen says Taiwan's egg production should resume normal standards around the end of February. He says as long as the production rate increases to at least 70% of its former standing, farmers will still be able to maintain a profit on sales.
But not everyone is satisfied with this answer. Poultry Association head Huang Jung-chen (黃榮珍) says this is not the way supply and demand works and farmers will protest if they cannot raise egg prices by NT$3.
The Agriculture Council is meeting with several farming associations on Tuesday to discuss the egg shortage. If they can't reach an agreement on prices, farmers may find other ways to show their disapproval.