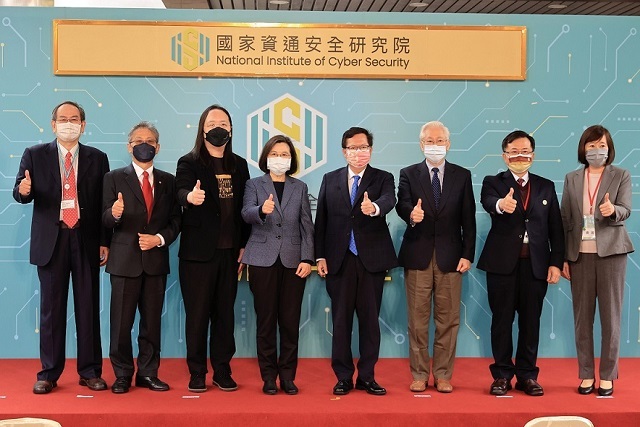 President Tsai Ing-wen (蔡英文) attended the unveiling ceremony of Taiwan's National Institute of Cyber Security (NICS) on Friday, underscoring the government's focus on the issue. The institute falls under the administration of the Ministry of Digital Affairs (MODA), a new cabinet-level ministry formed just last August. Digital minister Audry Tang (唐鳳) was also in attendance.
The new institute will carry out research and make policy recommendations related to cyber and data security, as well as assist both the private and public sectors during major cybersecurity incidents. Tsai said in her speech that "cybersecurity is national security," and that the institute will help gather the best talents in the tech sector to promote the safety of Taiwan.
Taiwan has seen a number of personal data leak incidents in recent months. In her speech, Tang said that the new institute will help data security in two major ways. First, they will implement a new more secure system of data sharing among government departments known as the "T-road" system. Second, the MODA has been integrated into the response center for major data breaches in the private sector, known as TWCERT/CC (Taiwan Computer Emergency Response Team/Coordination Center).