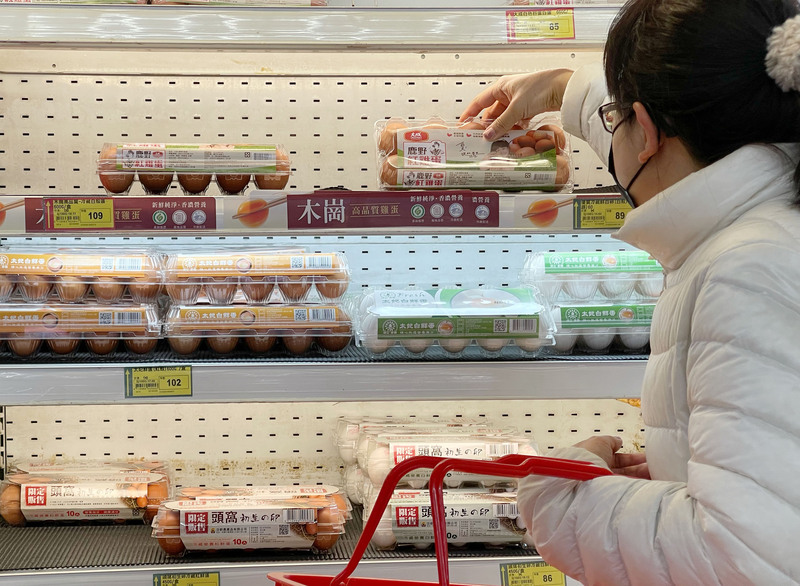 Taiwan plans to import five million eggs by the end of March to offset the egg shortage. That came from Agriculture Council official Chiang Wen-chuan (江文全) on Tuesday, who said some of the eggs have already arrived in Taiwan.
Taiwan has also been trying to make up for the egg shortage by boosting its own production and importing over 50,000 chickens within the past two months. Taiwan plans to import around 300,000 chickens in 2023, over a 50% increase from the previous year.
The Agriculture Council's statistics show that Taiwan's egg production has been decreasing since December. The chickens' breeding rate can be affected by the weather and illnesses. But the council says Taiwan will be able to produce more eggs and hens after importing a greater number of chickens.
Jiang also says the council will try to keep poultry farms more tightly contained to reduce their impact on global warming and the spread of avian flu. He adds that the council plans to provide incentives for farms to eliminate older hens to produce a higher quantity and quality of eggs.