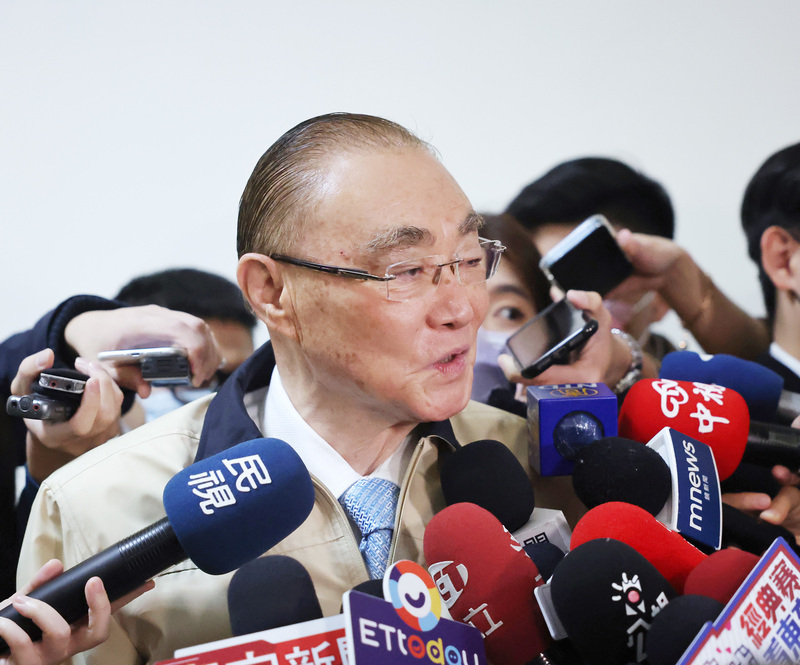 Foreign media can sometimes have a big impact on the public conversation in Taiwan. One recent report in a Japanese newspaper elicited a strong response from one of Taiwan's high-profile veterans.
Video script:
Hell hath no fury like a veteran scorned. Case in point: Veterans Affairs Minister Feng Shih-kuan (馮世寬). Feng's clearly visible anger stems from a recent report in the Japanese newspaper Nikkei, which claims several retired Taiwanese officers were paid by China to provide intelligence. The report says as much as 90% of retired Taiwanese generals have been paid by Beijing.
Feng said during questioning in the legislature that hearing such ludicrous blanket statements hurt his heart. He says soldiers are willing to die, but not to be humiliated. He questions the motives of the Japanese paper, saying that it may be trying to sow division between Taiwanese civilians and the military.
The report came out days after sentencing was handed down in the much publicized case of Col. Hsiang Te-en (向德恩). Hsiang was accused of taking bribes from China, but was only sentenced to seven and a half years for corruption. Many felt his sentence was too light. Hsaing was not able to be prosecuted under the national security law due to missing evidence deleted from his phone.
Minister Feng said he doesn't want to hear about the national security law. He says if you are a spy, you should be executed. It looks like spies better sleep with one eye open.