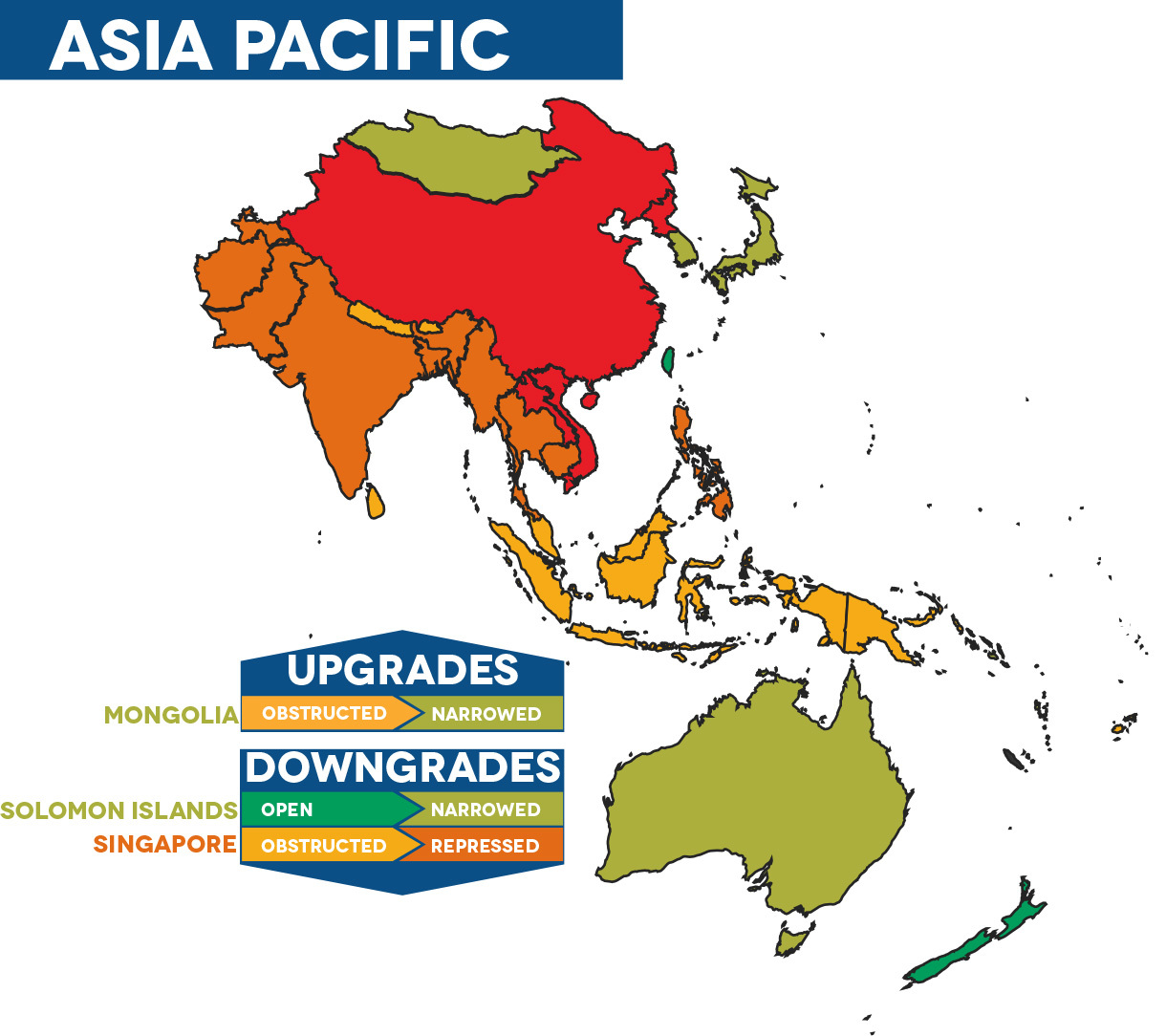 Taiwan has been named the only country in Asia with an open civic space for the fourth consecutive year. That's according to a report released on Thursday by human rights organization Civicus.
Civicus' report People Power Under Attack 2022 rated 197 countries and territories according to the state and society's respect for policy, law and practice for freedoms. Those include the freedoms of association, peaceful assembly and expression. The countries and territories are then categorized as open, narrow, obstructed, repressed or closed.
Civicus researcher Josef Benedict says Taiwan has established an environment where people can enjoy civil liberties, feel free to protest, and assemble in public areas. He says it's a country where authorities tolerate criticism from society and create spaces for public dialogue where journalists can work without restrictions.
According to the report, only 3% of the world's population lives in open societies, while 29% live in closed ones.