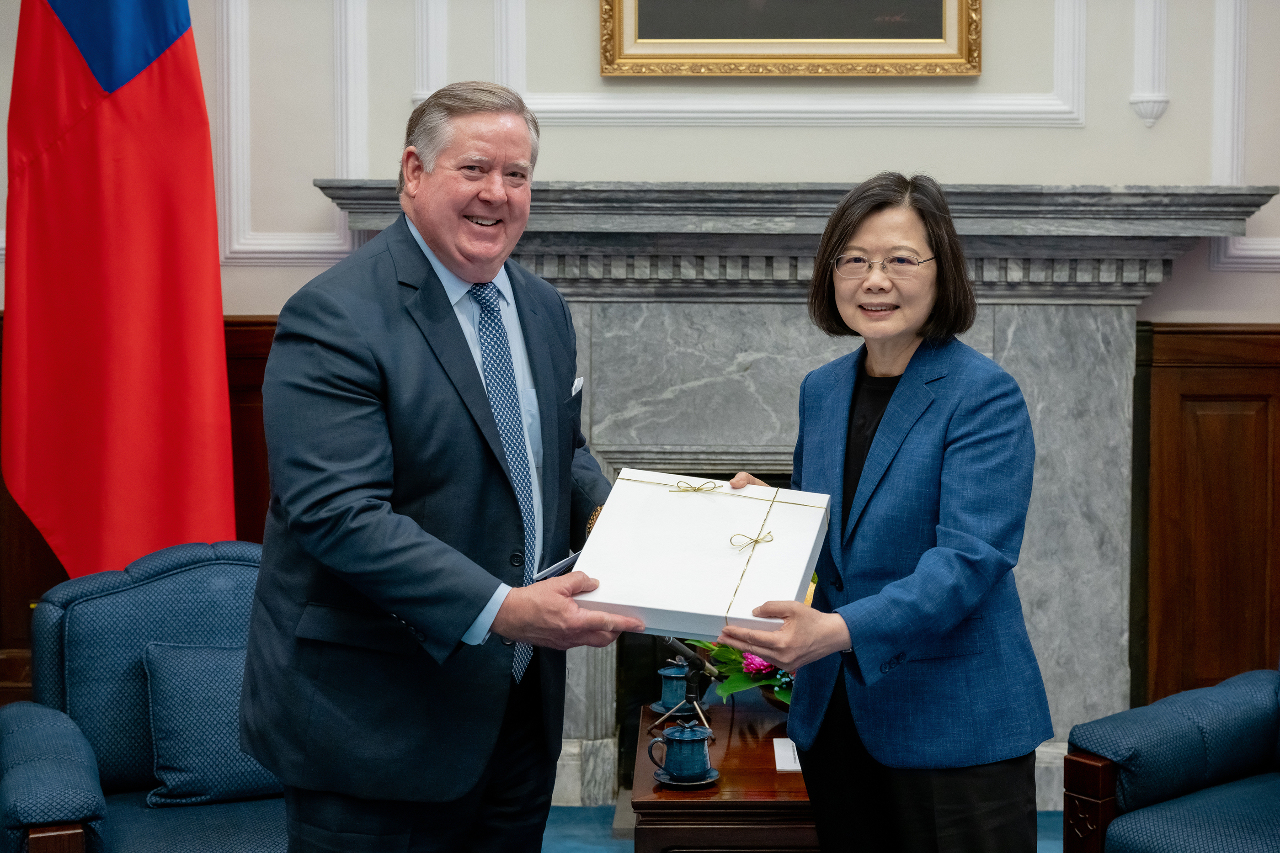 President Tsai Ing-wen(蔡英文)says that Taiwanese people are committed to protecting the island's sovereignty and defending itself. Tsai was speaking on Thursday while meeting with a US congressional delegation. She reiterates that Taiwan is willing to work with the United States and other like-minded countries to maintain regional stability.
Tsai said Taiwan is on the frontline of the democratic alliance. She believes her policies to strengthen military capability, including prolonging the conscription period, are essential to self-defense.
Tsai thanked the U.S. Congress for its bipartisan support, including passing two appropriations bills that take Taiwan's strategic position into consideration.
Taiwan and the United States have completed the second round of negotiations for a trade agreement. Both countries will work together to facilitate trade between the two sides and set standards for labor rights and digital trades.
Congressman and delegation leader Ken Calvert said the purpose for the trip to Taiwan is to contribute to the region's peace and prosperity, as well as strengthen U.S-Taiwan relations.