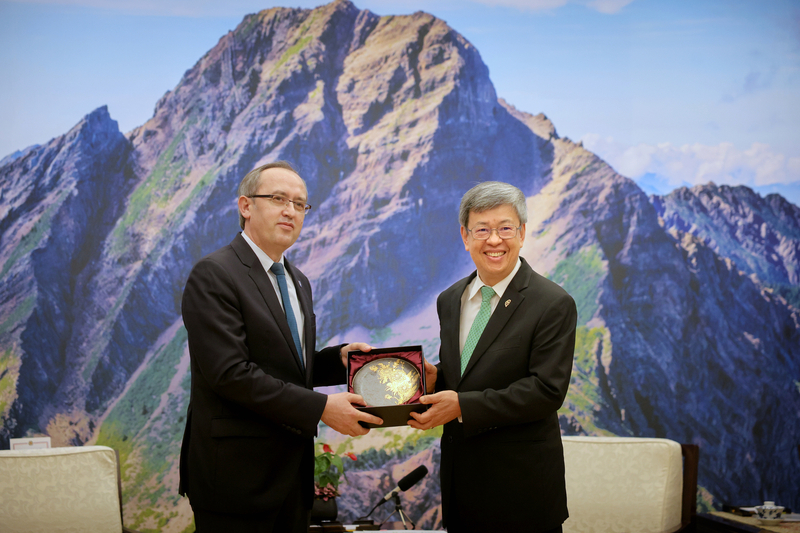 A delegation of lawmakers from Kosovo, North Macedonia, and Romania met with Premier Chen Chien-jen (陳建仁) on Thursday. The delegation met with President Tsai Ing-wen (蔡英文) on Monday and participated in a forum on parliamentary openness.
Premier Chen says most of the lawmakers are in Taiwan for the first time. He believes their trip will enhance their understanding of the country and looks forward to seeing Balkan countries deepen exchanges with Taiwan in various fields.
Chen says Taiwan is the fourth largest donor to the European Bank for Reconstruction and Development. The bank was opened in 1991 to help Eastern and Central European countries transition to open, capitalist economies after the Cold War. Chen adds he welcomes Kosovo, North Macedonia and Romania to use the bank's platform to cooperate with Taiwan in related fields.
Kosovan lawmaker Avdullah Hoti says the economies of Taiwan and Kosovo complement each other. He says the trip included discussions of plans to send a business delegation to Taiwan as well as expanded educational cooperation. Hoti also mentioned the possibility for Taiwan to set up a trade representative office in Pristina, Kosovo's capital.