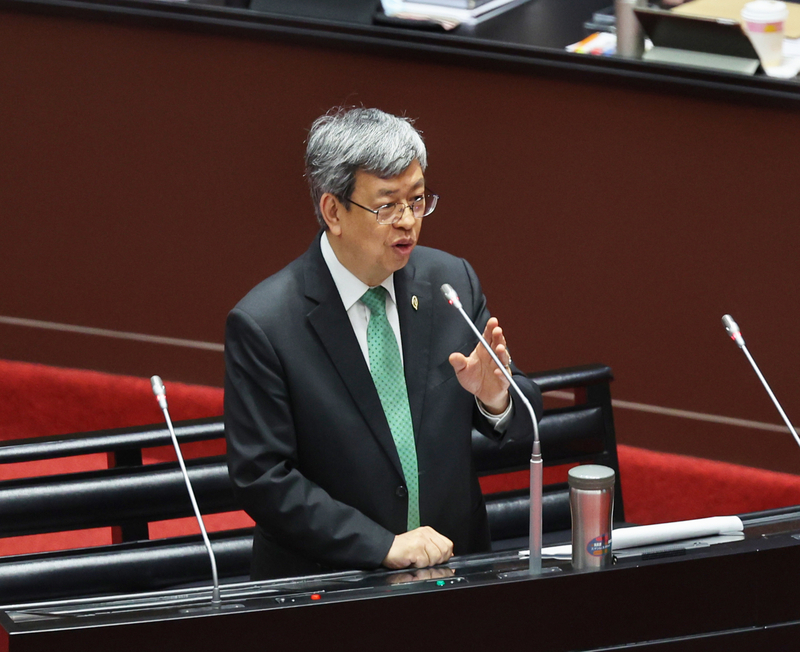 Premier Chen Chien-jen (陳建仁) is calling on Honduras to maintain ties with Taiwan and not fall into China's trap. Honduras President Xiomara Castro announced on Tuesday that she plans to establish official diplomatic relations with China.
Premier Chen said that China's Belt and Road Initiative has failed and has left many of its partner countries with inflation and debt. He said Honduras should not make the same mistake. Chen's comments echo comments made by a Taiwan Foreign Ministry spokesman on Wednesday, who said that Honduras should not "drink poison to quench its thirst."
Honduras's Foreign Minister Enrique Reina previously said that the diplomatic switch was rooted in Taiwan's unwillingness to give more financial aid or renegotiate debts, according to Reuters.
If Honduras breaks off ties with Taiwan, Taiwan will only have 13 official diplomatic allies. Several Latin American countries have switched their diplomatic recognition in favor of Beijing, including the Dominican Republic, El Salvador, Nicaragua, and Panama.