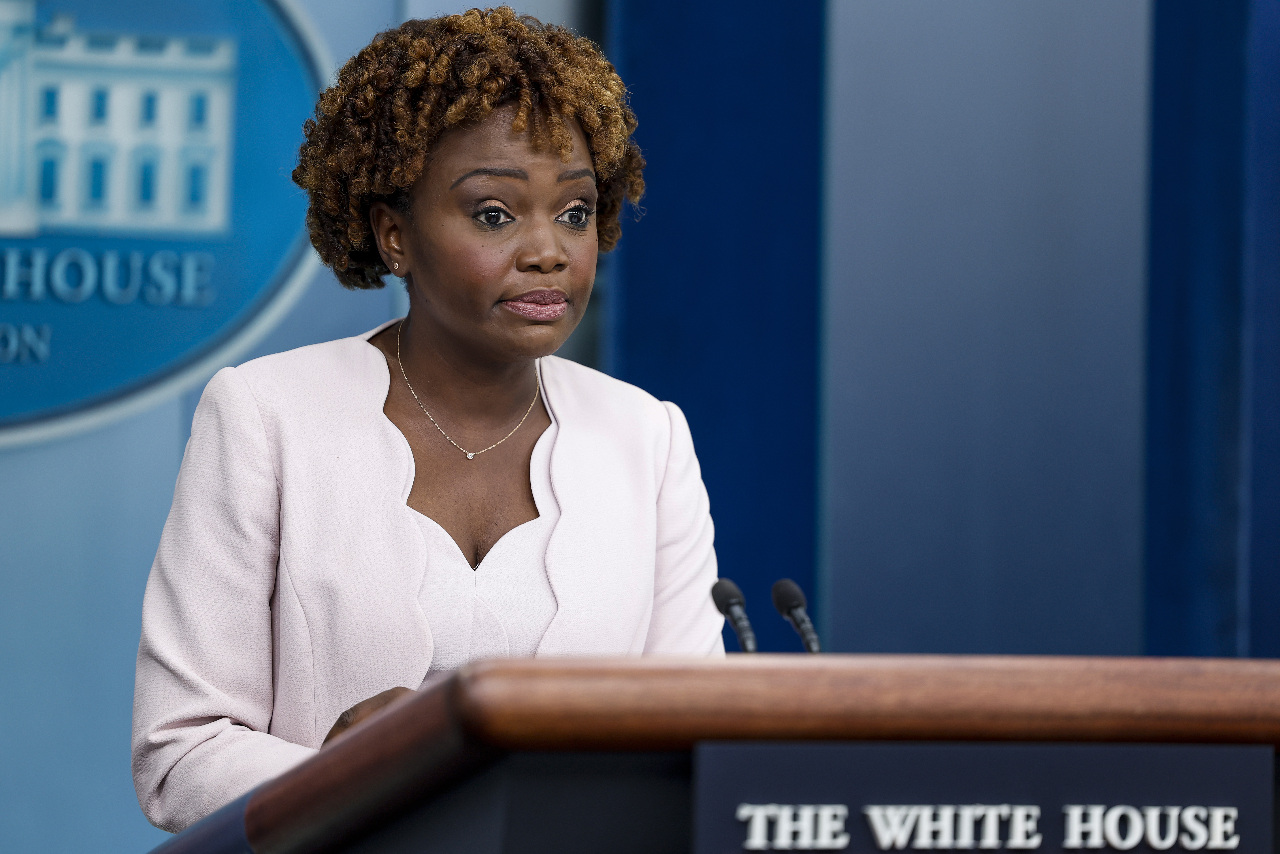 White House Press Secretary Kraine Jean-Pierre said on Thursday that transits in the US made by Taiwan presidents are not considered visits. They are "private and unofficial".
President Tsai Ing-wen will leave to visit allies in Central America at the end of the month and will transit in the United States, according to a report from The Financial Times.
The Financial Times also said that Tsai will deliver a speech and receive a Global Leadership Award at the Hudson Institute in New York on March 30. It also said that on her way back to Taiwan, she will meet with US House Speaker Kevin McCarthy in California.
Jean-Pierre stressed that every President of Taiwan has transited in the United States and that Tsai has transited at least six times without incident in the US since taking office in 2016. She added that such transits are for the convenience, comfort and dignity of the passenger and in line with the US's One China policy.
Jean-Pierre also noted that Taiwan presidents have also met with members of Congress which is a separate and co-equal branch of government.
Tsai's meeting with Speaker McCarthy is expected to draw a reaction from China. When former US House Speaker Nancy Pelosi visited Taiwan last August, China responded with unprecedented military exercises.