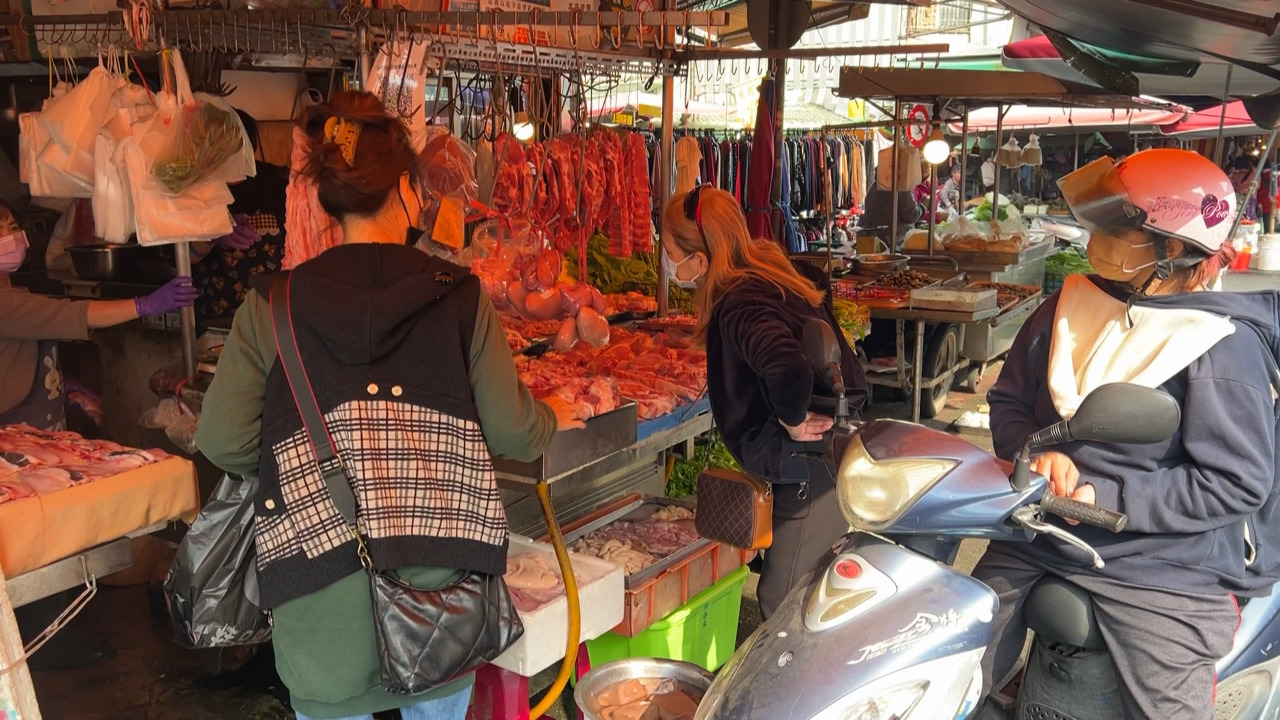 As food inflation continues to rise this week, grocery buyers and those who eat out daily in Taiwan are feeling the pinch. Soy-stewed pork rice, Taiwan's most affordable signature dish, is getting more expensive every day.
At the Yong-he market in Chiayi, butchers are cutting and weighing pork meat carefully as wary consumers now have to bear the rising food prices.
A butcher in Chiayi says that demand for pork is also rising with the Tomb Sweeping Week festival right around the corner. She added that high pork prices are due to both an increase in demand, as well as feed shortages caused by the war in Ukraine.
The high price of feed for livestock is making farmers reluctant to raise and breed more pigs.
According to another butcher, the price of each pig has gone up by NT$ 2,000 or around US$60. But with pork being the most popular meat in Taiwan, grocery shoppers are still willing to open their pockets for this meat product.