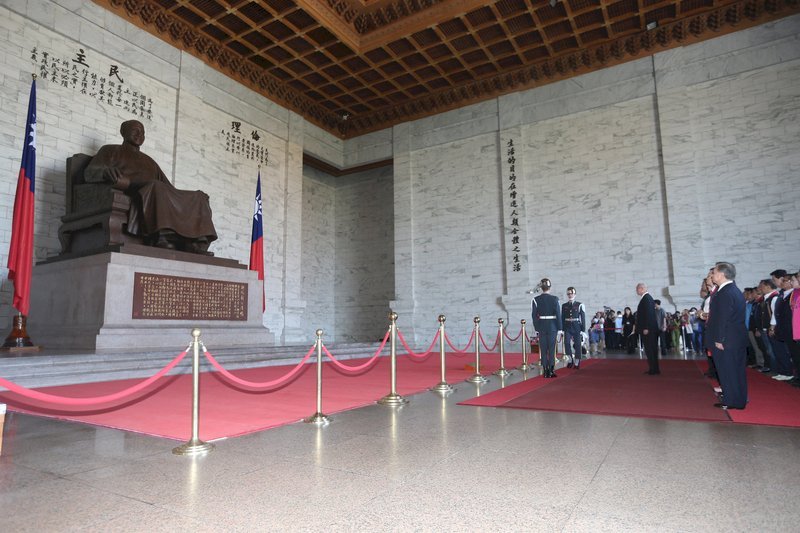 Premier Chen Chien-jen (陳建仁) says that the process for the "depersonalization" of Chiang Kai-Shek memorial hall is already being discussed. Chen made the comments in the legislature on Friday. Depersonalization refers to the process of removing the strong personal association of former Taiwan President Chiang Kai-Shek (蔣介石) with the monument which currently bears his name.
The plaza which was formerly named Chiang Kai Shek Memorial Plaza was renamed Liberty Square in 2007. It has been the site of many democratic demonstrations.
Chiang Kai-shek Memorial Hall is one of Taipei's most well known locations, and features a large statue of Chiang seated inside a hall. The statue is under constant guard by on-duty soldiers during opening hours. The monument has been controversial as transitional justice advocates now view Chiang as an authoritarian dictator who should not be memorialized by the government. The same square and surrounding park also houses Taiwan's National Theater and National Concert Hall.
During the session lawmakers also asked Defense Minister Chiu Kuo-cheng (邱国正) if soldiers would continue to guard the hall after the depersonalization is completed. Chiu said that if there is no specific legal order to do so then troops will not remain. However, he added that there is no consensus on the matter yet and discussions are still underway.