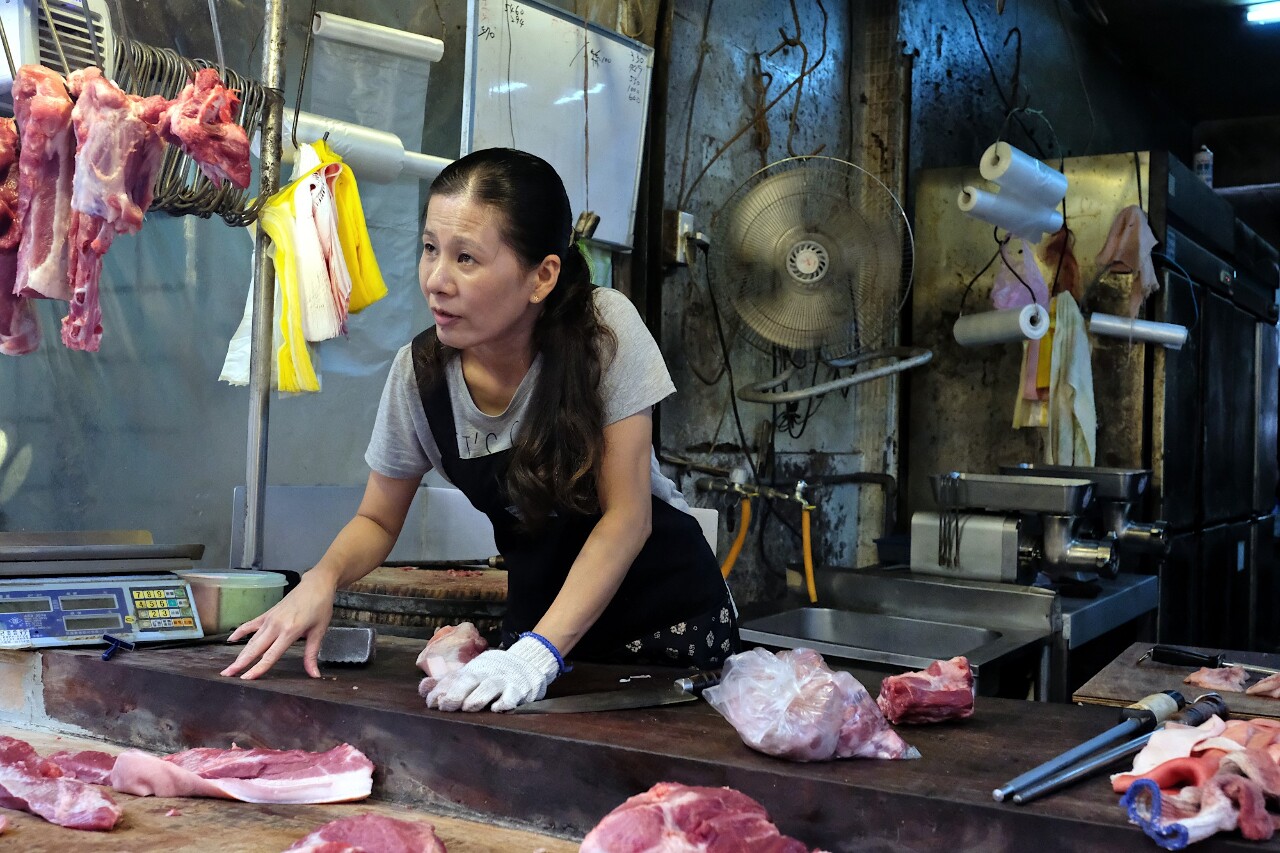 A woman stands over her remaining display of fresh pork, interacting with customers and other traders at the Hengke market in Taipei. She has been positioned at the front of her kiosk for hours, socializing and negotiating with the crowds of people. Over time, she has become intimately familiar with the marketplace and built a relationship with the community.
Among Taiwanese shoppers, domestic pork is typically desired over pork imported from countries such as the United States for a few reasons, including its perceived freshness and flavor. Freshness, which refers to meat that is slaughtered and marketed the same day, is particularly important, even if pork that has been transported in unrefrigerated vehicles and maintained without ventilation at temperatures that are not controlled, particularly in a warm climate like Taiwan, does not necessarily keep fresh and may, in fact, be spoiling.
Not only does locally produced meat sell better because it has not been chilled or frozen, but food safety is also a key factor affecting buyers' behavior. Amid widespread concern over ractopamine – a drug that has been banned in Taiwan, but that is sometimes still used in US pork and beef production to increase the amount of lean meat – Taiwanese farmers help dispel uncertainty over the trustworthiness of overseas exporters.
This suggests that the trade in pork, as in goods in general, depends on many factors, and that objective experience is only one side of the encounter between customers and retailers. On the other side, perceived feelings of trust and confidence are as important for business, generating individual tastes and preferences, even when seemingly contradictory.