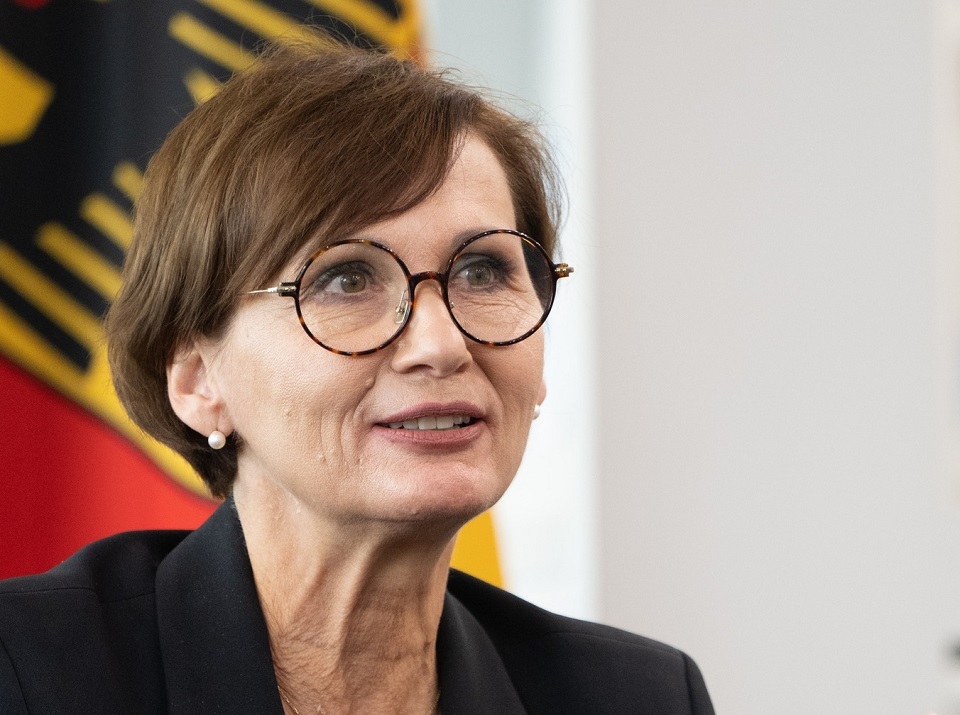 The German Minister of Education is expected to make an official visit to Taiwan this week, the first time a German minister has made such a trip since 1997. A German government spokesperson said the visit by Bettina Stark-Watzinger is aimed at cooperation on technology, and will not focus on Taiwan's sovereignty.
Stark-Watzinger will not meet with President Tsai Ing-wen (蔡英文) in order to avoid angering Beijing, according to a source with knowledge of the matter speaking to Reuters. German Chancellor Olaf Scholz stated on Saturday that Germany's One-China Policy has not changed.
Analysts from European think tanks say that while the primary purpose of the visit is cooperation in the tech industry, the trip also sends a political message. Gudrun Wacker at the German Institute for International and Security Affairs said that the trip represents a return to normalcy after years of "self-censorship" by German leaders. Janka Oertel with the European Council on Foreign Relations, said that the trip sends a message to Germans that "Taiwan is a place of freedom, democracy and innovation whose existence is in danger. "
German media group RND reported that the Chinese embassy in Berlin has sent a diplomatic note to the German government expressing strong dissatisfaction with the trip.