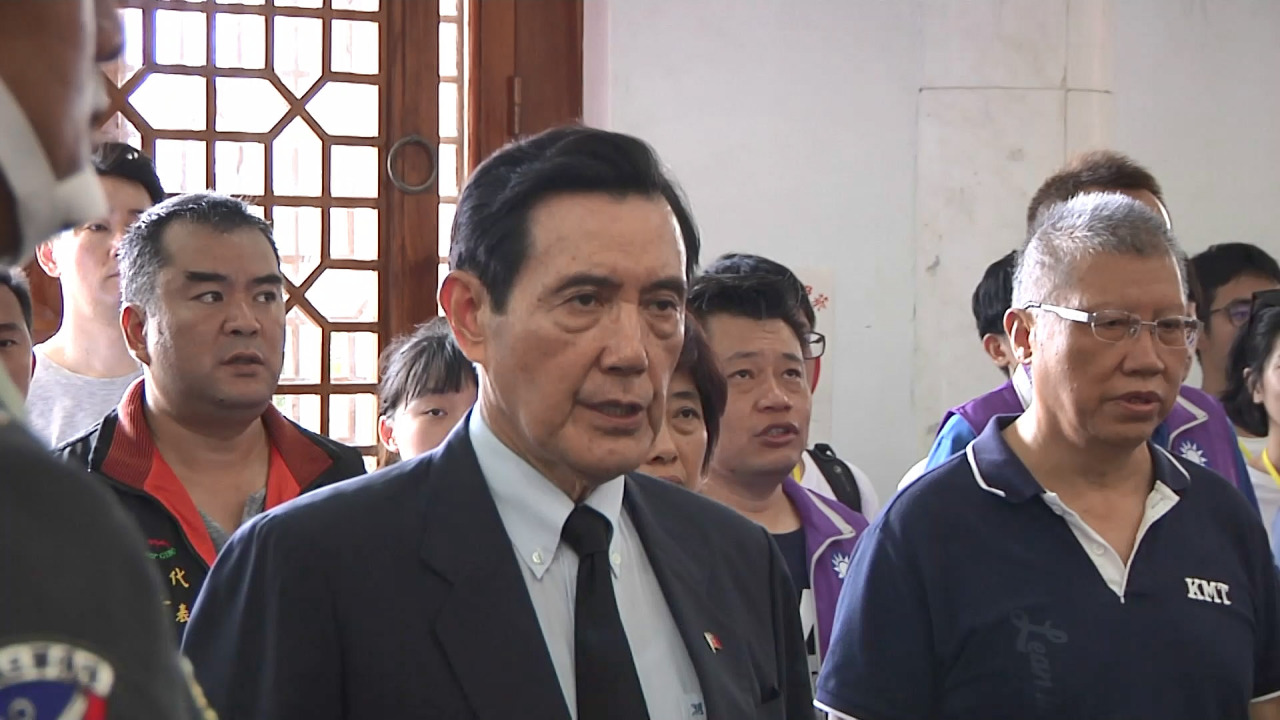 During Former President Ma Ying-jeou's terms in office, Taiwan maintained warmer relations with China. That relationship has changed since President Tsai Ing-wen came to office, and people are wondering if Ma still holds significant ties with Beijing.
Video script:
Former President Ma Ying-jeou (馬英九) is preparing for an upcoming trip to China. His visit will last from March 27 to April 7 and include stops in Nanjing, Wuhan, Changsha, Chongqing, and Shanghai.
Ma will also bring a group of Taiwanese exchange students to visit various Chinese universities. Ma's office says the purpose of Ma's trip is purely to visit his ancestors and guide the exchange students. His office adds that it hopes to minimize the political significance of this visit as much as possible.
But the fact remains that this is the first time a former Taiwanese president has visited China, and tensions between the two countries remain high.
DPP lawmaker Hung Sun-han (洪申翰) says he hopes Beijing will not misconstrue this visit as part of its vision for a "united front" between the two countries. He also questions why Ma himself was chosen for this visit.
But KMT lawmaker Tseng Ming-chung (曾銘宗) points out that President Tsai Ing-wen (蔡英文) has advocated for healthy, orderly exchanges in the post-pandemic era. He adds that the DPP should not try to smear Ma's name for making this trip.
Ma Ying-jeou Foundation Director Hsiao Hsu-tsen (蕭旭岑) also says the timing of Ma's trip is not connected to President Tsai's reported April visit to the United States. He says Ma's trip was planned months ahead and the timing corresponds with the Tomb Sweeping Festival so Ma can pay respects to his ancestors.
There is still debate over the significance of Ma's trip but it is making headlines as Taiwan gets ready for presidential campaigns.