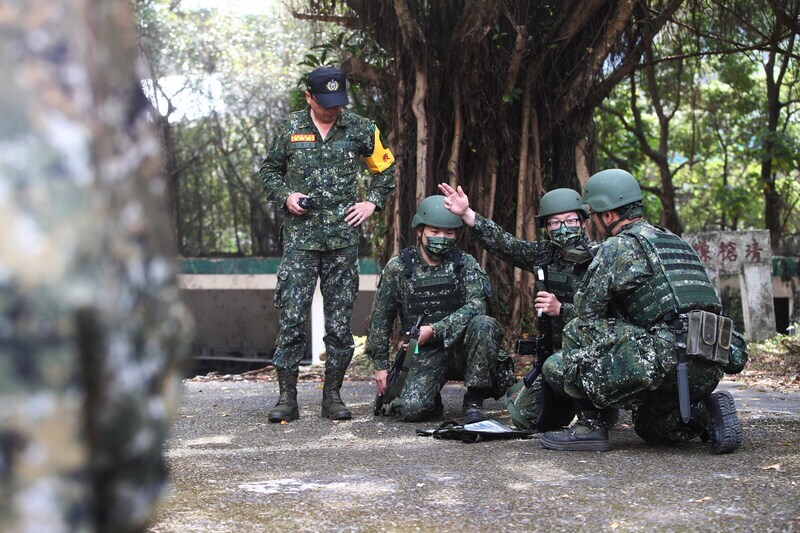 After being discharged from military service, reservists are returning to base again for their 14-day mobilization training. They put on their uniforms and march from the base to the simulated battlefield for a reconnaissance exercise.
Following their platoon leader's orders, the reservists are simulating safeguarding the area near the Taichung Mazu Temple in Wuri District.
The reservists are armed with rifles and tested for their responses to an air force raid. The raid has them hide from patrolling aircrafts during their reconnaissance training.
The training saw 30 reservists work together to ensure their mobility and readiness during enemy attack, including while taking casualties. They practiced carrying wounded comrades to safety before continuing their mission.
The military's fifth command in Taichung on Wednesday opened the training to the public and the reservists told reporters that the exercise was useful. One reservist says he had to close his shop for two weeks, but he is more than willing to report for duty.
Another reservist says he feels the tensions in the Taiwan Strait and he is ready to serve.
The reservist training was recently extended from 7 days to 2 weeks. It is part of Taiwan's new efforts to improve military preparedness. The training now includes more diverse simulations and tests the reservists' combat readiness, preparing them for the worst the future may bring.