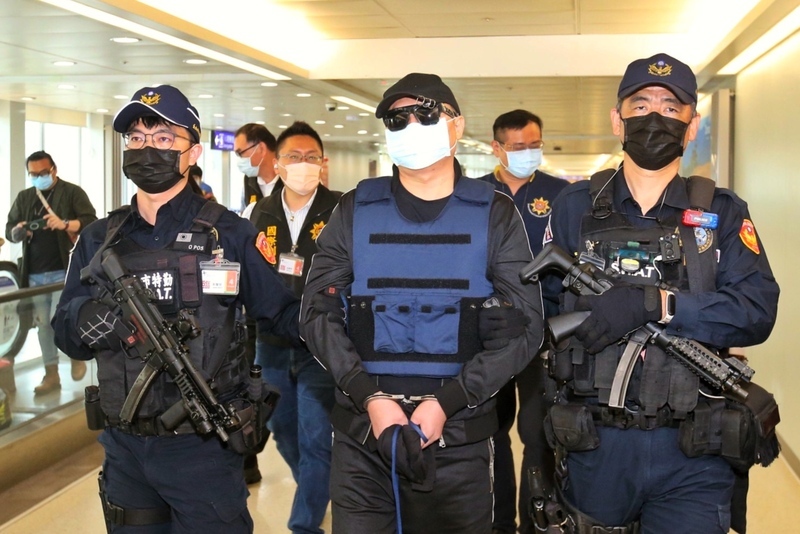 Taiwanese Chen Chien-ning (陳建寧), a suspected weapons smuggler and kidnapper, has been arrested in the Philippines and was extradited to Taiwan on Wednesday.
Earlier this week, the Philippine police arrested Chen and four others for illegally possessing firearms and ammunition. The Philippine police recovered a large number of long guns and pistols from a warehouse in Manila which they presume were for export to Taiwan.
Chen has been wanted for kidnapping and ransom in Taiwan since 2001. Taiwanese law enforcement escorted Chen back to Taiwan from the Philippines on Wednesday where he is currently awaiting trial.