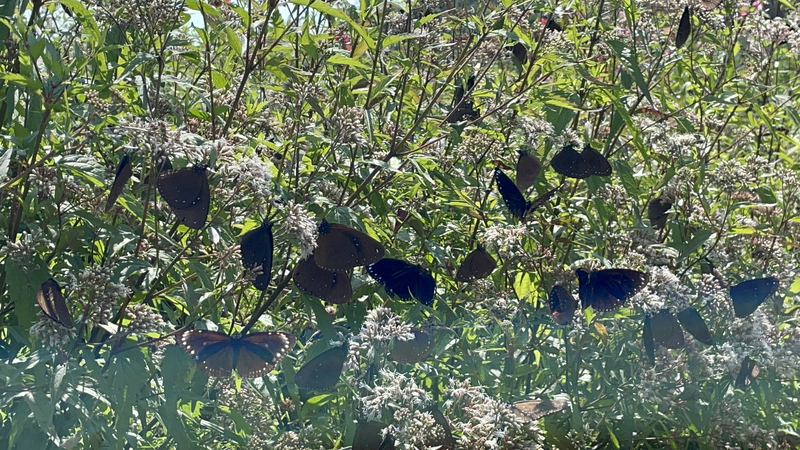 Purple crow butterflies, which migrate en masse from Taiwan's south to its north every spring, are not appearing in significant numbers this year. That's according to the Taiwan Purple Crow Ecological Preservation Association, a group that observes the mass migration of butterflies every year from the Siraya National Scenic Area in Tainan.
The group said the butterflies arrived two weeks later than scheduled and their numbers are significantly lower than before. From tens of thousands in previous years to only thousands or even hundreds today.
Association Vice Chair Chen Rui-hsiang (陳瑞祥), said the population of the purple crow butterflies is 90% below the general forecast and he believes that the sharp decline is related to water shortages.
Another species threatened by water shortages is fireflies. After more than 600 days with no rain, nature reserves in southern Taiwan might not see the large numbers of fireflies they are used to.
Between the ongoing drought and high temperatures, these two cherished insect species are experiencing the severe consequences of extreme weather.