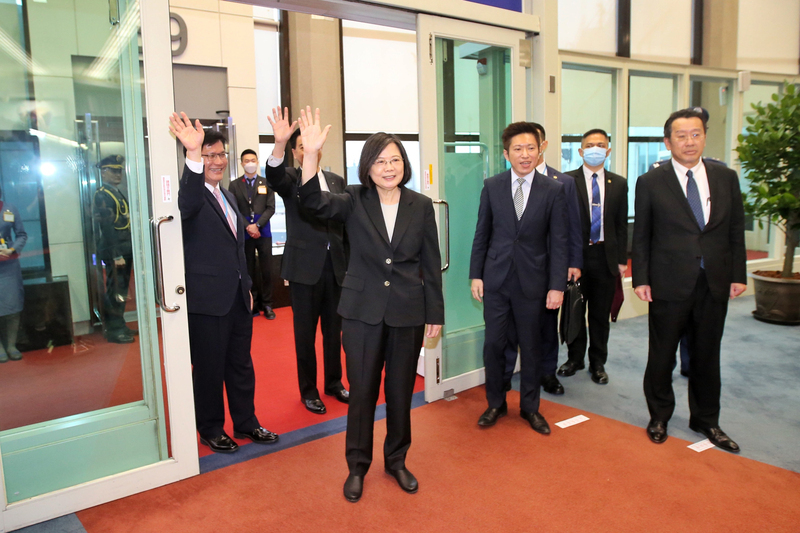 On Wednesday, President Tsai Ing-wen set out on her 10-day trip to Guatemala and Belize. The trip will include transit stops in the United States, where it is speculated that she will meet with US House Speaker, Kevin McCarthy.
Tsai gave a speech before she boarded her plane in which she laid out three messages the trip would convey.
First, Taiwan will firmly defend the values of freedom and democracy, and it will continue to be a positive force in the international community. Tsai added Taiwan will contribute where it is needed, especially in the face of global challenges like the COVID-19 pandemic, natural disaster events, and the Russia-Ukraine war.
Second, Tsai said that as a key player in the global economy, Taiwan seeks to develop cooperation and exchanges with its allies and countries that share similar values to Taiwan. The values include a focus on public health, women's rights, and safeguarding chip supplies.
Third, Taiwan's determination to expand international outreach will only grow. Tsai said that Taiwan will not be swayed by external pressure, and global access is a key goal for governance.
Tsai concluded that Taiwan is determined to follow the path of freedom and democracy. She added that although the route will be challenging, Taiwan will not be alone.