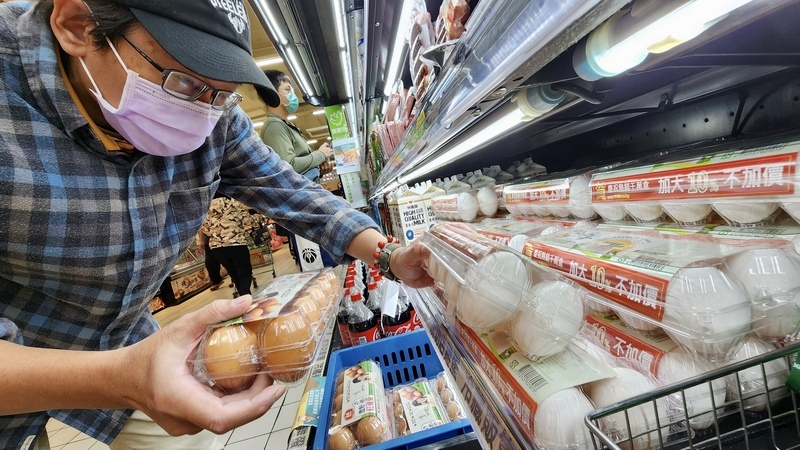 Starting today, grocery buyers can buy imported eggs from the supermarkets for less than NT$100 (around US$3) . The imported eggs from the United States and Australia are here to ease the shortages and the soaring prices in the domestic market.
According to a supermarket manager, the Agricultural Council has stepped in to help with the shortages by importing Australian and US eggs. People are now flooding to different supermarkets to get them. In response, the supermarkets are managing demand by capping the limit to two cartons per person.
According to some grocery buyers, the prices of the imported eggs, ranging from NT$68 to NT$89 per carton, are more affordable than the current domestic prices, and they wish to buy more if allowed.