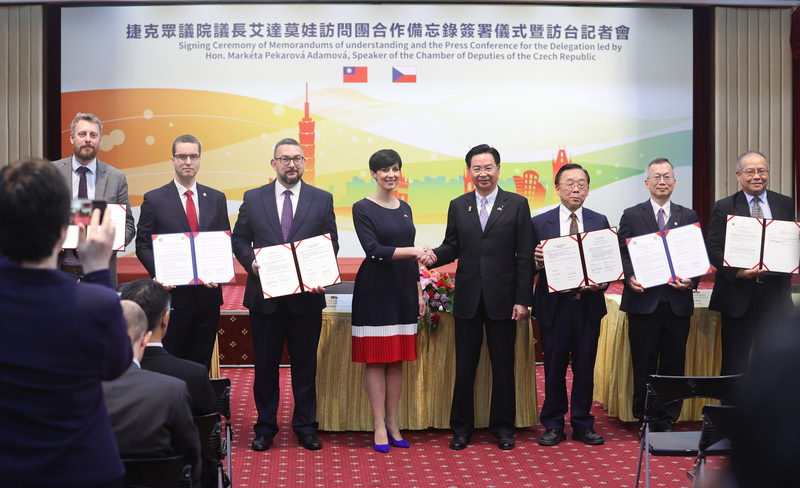 Speculations are growing about whether newly elected Czech Republic President, Petr Pavel and President Tsai Ing-wen will meet. That's after both presidents recently spoke on the phone, marking the first time that a Taiwanese president has spoken to a European head of state. Pavel later tweeted that he hoped to have the opportunity to meet with President Tsai.
These speculations were addressed at a press conference on Wednesday, as Czech parliament's lower chamber speaker, Markéta Pekarová Adamová concluded her Taiwan visit.
Adamová said that although she cannot speak on behalf of Pavel, it is likely there will be future developments. She mentioned how President Tsai had congratulated Pavel on his appointment and they have both spoken over the phone.
Czech media have speculated that if the presidents are to meet, it will likely happen at the Czech Forum 2000 in Prague. The forum aims to provide a platform to discuss important global topics and to enhance dialogue.
In response to queries on whether the Czech Republic would worry about retaliation from China, Adamová said she would not answer hypothetical questions, but that Czechia and Taiwan support each other.
The speaker added that when Taiwan lacked vaccines, the Czech Republic provided them, and when her country had a shortage of masks, Taiwan came to the rescue.
Adamová said that the Czech Republic stands by Taiwan and she hopes that Taiwan will also stand by the Czech Republic as they share the same goals.