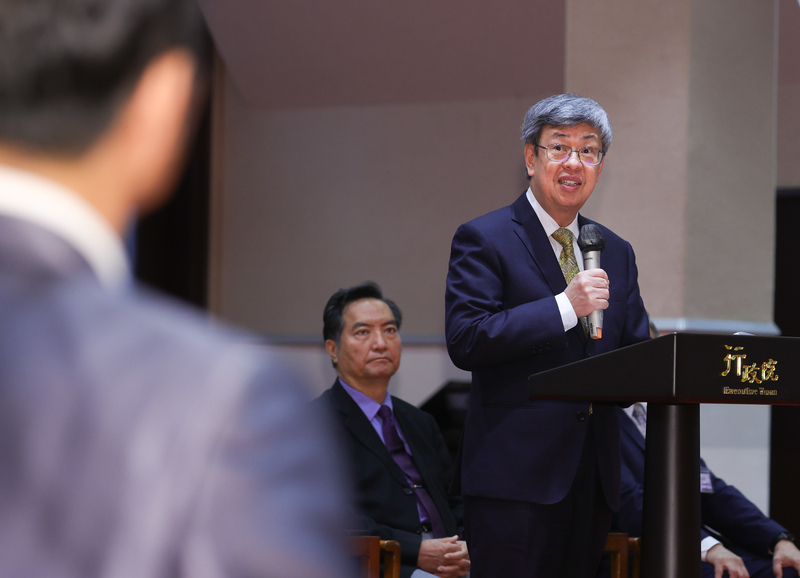 Premier Chen Chien-jen (陳建仁) calls on overseas Taiwanese in Japan to use their influence to gain support for Taiwan's participation in international organizations. Chen was speaking on Wednesday while receiving a group of Taiwanese nationals living in Japan.
Chen said following the Russia-Ukraine war, global inflation, and change in international order, the government is actively working on post-pandemic recovery. He said the aim is to strengthen economic resilience, accelerate digital transformation and a net zero environment, and consolidate Taiwan's leading position in science and technology.
President of Kyoto's Overseas Chinese Association (Republic of China) Wei Hsi-zhi (魏禧之) said that Taiwan and Japan have close relations in the field of history, culture and tourism. Wei said the association will use all levels of influence to call on the Japanese community to continue to support Taiwan.