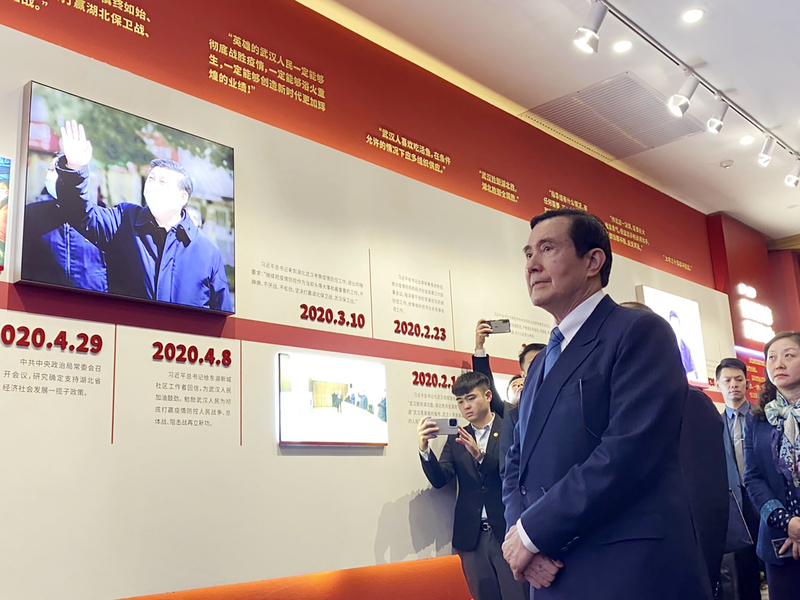 There is a lot of room for cooperation between the two sides of the Taiwan Strait. This was a statement made by former Taiwan President Ma Ying-jeou (馬英九) after visiting the COVID-19 exhibition in Wuhan, China on Thursday.
Ma, who is leading a delegation to China, said that both sides of the Taiwan Strait are working hard to do a good job fighting the epidemic. He said that the medical work done in Wuhan is not a contribution to mainland China, but to humanity as a whole. He adds that he hopes a cross-strait agreement on medical technology cooperation can be fully realized.
Ma also visited the Wuhan Xinhai Revolution Museum built to commemorate the 100th anniversary of the Xinhai Revolution. The revolution was a series of uprisings that led to the fall of imperial rule in China and the beginning of the early republican era.
Ma took a picture in front of the podium where Sun Yat-sen had given a speech and listened to a recording of the founding father's speech. The former president and his party then took a group photo at the Governor's Mansion of the Hubei Army, which was the first provincial-level military government in the history of the Republic of China on Taiwan.