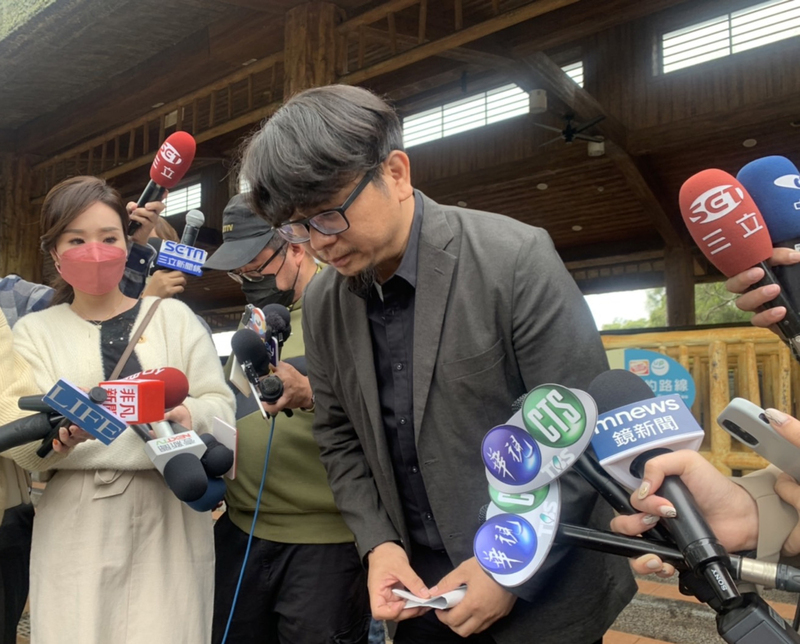 The story of the escaped baboon running wild in north Taiwan's Taoyuan County has dominated headlines in Taiwan for more than a week. After the baboon was accidentally killed during its capture, its owner has finally come forward.
Video script:
A full bow at 90 degrees from Leofoo Village Amusement Park head Yeh Chung-yueh (葉忠岳) as he confesses that the escaped baboon came from his park. His confession comes after multiple denials that any animals had escaped from the amusement park since the baboon was first spotted in the wild a few weeks ago. Yeh said that the confinement facilities at the park are very good and an initial count showed that no animals were missing, so he doubted the baboon was theirs at first. However, Yeh is being criticized for having changed his tune on the situation five separate times. Yeh said that security measures will be strengthened moving forward.
The monkey unfortunately died from wounds it sustained during its capture. An investigation revealed that the scars from the baboons' sterilization were a match to the technique used at the amusement park. It was only then that Yeh confessed.
Agricultural Minister Chen Chi-chung (陳吉仲) scolded the amusement park's authorities, saying that they did not voluntarily admit to violating the law. He said he has asked the Hsinchu County government to issue fines against the park.
Hsinchu County Forestry Bureau is also sending a monitoring group to take inventory of the amusement park's animals. Director Fan Wan-chao (范萬釗) bluntly stated that he could not be sure an inventory submitted by the park would be accurate.
With both technology and management failing to ensure accountability, there will certainly be questions about the feasibility of such parks in the future.