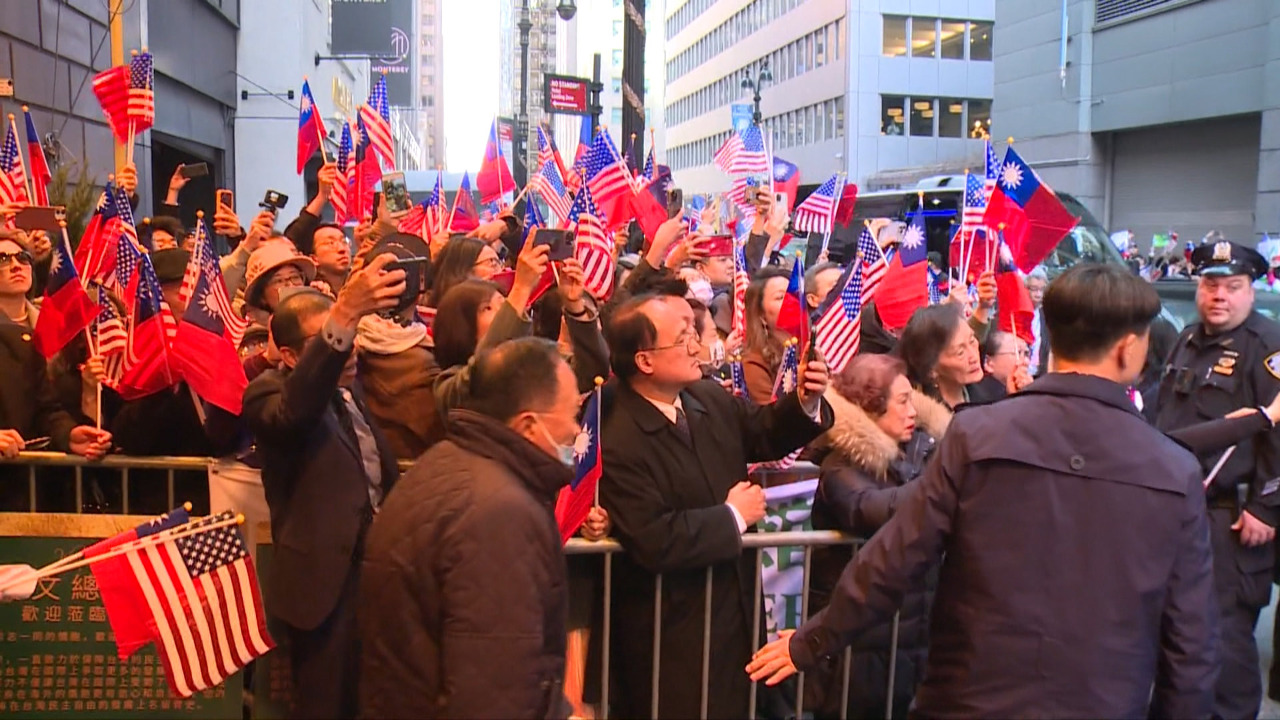 President Tsai Ing-wen (蔡英文) has set out on her 10-day trip to Guatemala and Belize. The trip included a transit stop in the United States, where she was met with a huge crowd of overseas Taiwanese supporters upon her arrival.
Video script:
President Tsai Ing-wen arrived in New York at midnight Thursday morning Taiwan time. Across from her New York hotel, a mob of overseas Chinese protested her trip. But across from the protests was a huge crowd of overseas Taiwanese cheering on the president.
The first event on Tsai's itinerary was a banquet with the overseas Taiwanese community. Featured guests at the banquet included Taiwan representative to the United States, Hsiao Bi-khim, the new head of the American Institute in Taiwan, Laura Rosenberger, and New Jersey Governor Phil Murphy.
In his speech, Murphy expressed his fondness for Taiwan.
Some overseas Taiwanese advocate for the United States to amend the law to allow Taiwan's president and vice president to make official visits to the US Congress. Whether these visits are official or not, it certainly seems that President Tsai has a big fan base in the Big Apple.