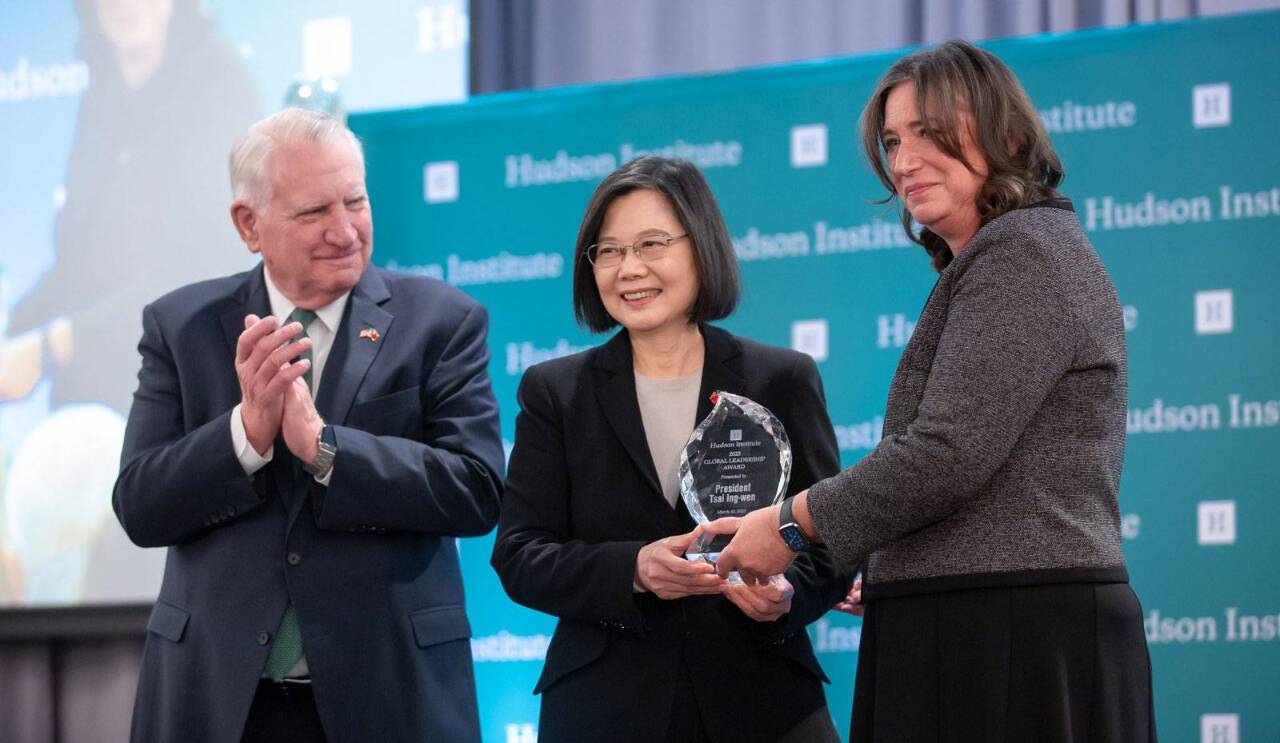 President Tsai Ing-wen received the annual Global Leadership Award from the Hudson Institute, a Washington, D.C. based think tank. Tsai received the award on Thursday evening in New York as she was transiting through the US on her way to visit allies in Latin America.
Speaking at the ceremony for the award, Tsai said that the award belongs to the people of Taiwan. She said that the people of Taiwan have shown resilience in the face of increasing tensions across the Taiwan Strait.
Though China has elevated tensions with Taiwan, Tsai said the people of Taiwan have remained calm and rational, demonstrating they are responsible and peace-seeking. She said that history has shown that countries must show strength, however, to deter war.
Tsai said that no single country can fight authoritarianism in the 21st century. Taiwan needs the help and support of other like-minded countries. She said building stronger economic and security ties are important ways to support Taiwan.