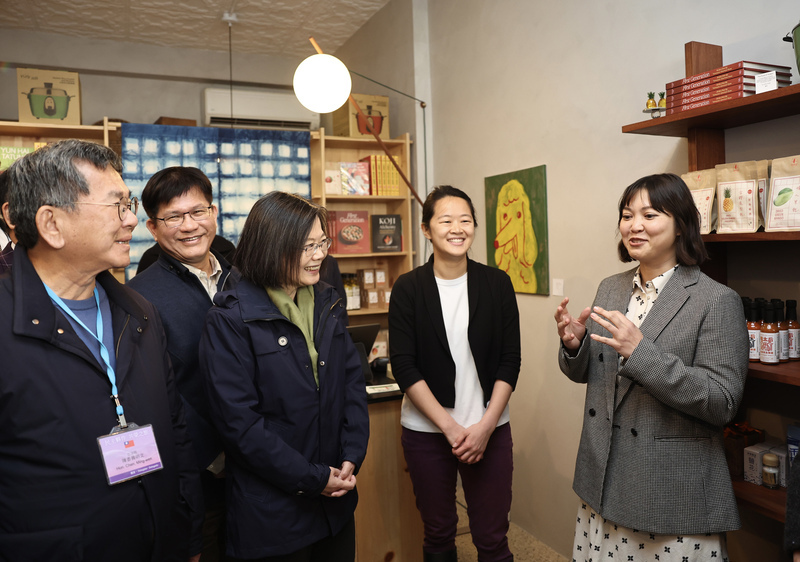 President Tsai Ing-wen visited a Taiwanese food boutique and enjoyed breakfast with Taiwanese American residents during her transit through New York on her way to Latin America.
On Thursday, Tsai stopped off at the Yun Hai Taiwanese Pantry which is run by two female Taiwanese American entrepreneurs. One of them, Lin Si-yu (林思妤)
said that when China banned Taiwanese pineapples, they launched a crowdfunding campaign that raised US$110,000. They then used the money to buy fruit from Taiwan and made them into dried fruit to sell in the United States. Lin's Taiwanese shop also sells a variety of Taiwan sauces, snacks and drinks.
While in New York, President Tsai also enjoyed breakfast at the Win Son Bakery.
She ordered traditional Taiwanese rice balls, donuts, scallion pancakes, turnip cakes and other specialties and met with groups of Taiwanese American youth. Tsai encouraged them to work hard so that more people around the world will know about Taiwan.