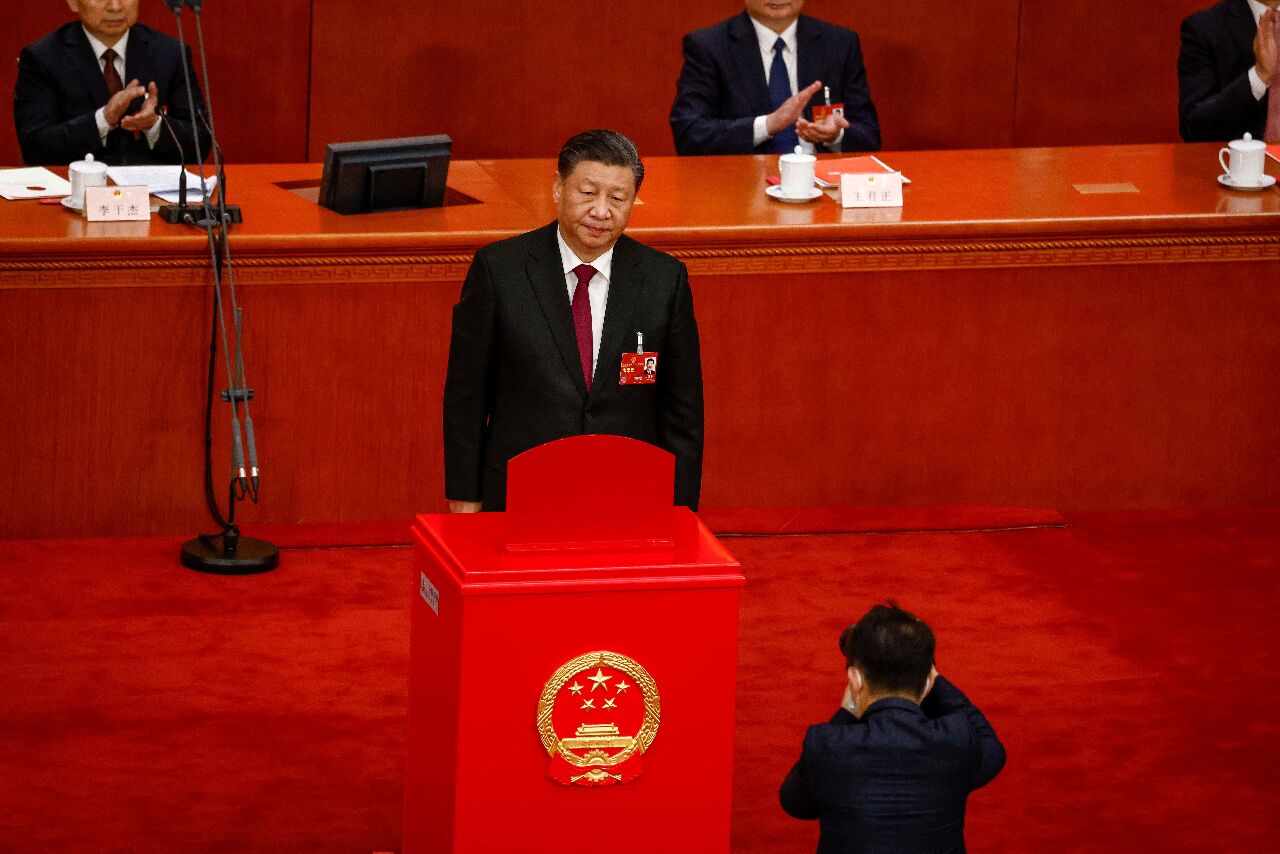 An article published in the influential Foreign Affairs magazine has said that Chinese President Xi Jinping (習近平) is preparing for war and policymakers around the world should take it seriously. The article published on Wednesday was written by former Beijing Bureau Chief for the Washington Post John Pomfret and former US Deputy National Security Adviser Matt Pottinger.
The article lays out a number of changes in Chinese policy that indicate it is on a war footing. These include provocative statements advocating for war, changing laws governing military reservists, and increasing defense spending by 7.2%. The authors added that the Chinese government also recently amended a law governing its powers during wartime, which could be used to target those who publicly oppose a war. They note that in the country's Fujian Province, which lies closest to Taiwan, China has begun building air raid shelters and at least one "wartime emergency hospital."
The article noted that an influential non-legislative body of the Communist Party approved a measure calling for creating an execution list of Taiwanese people. The list would be used in a hypothetical invasion of Taiwan, and includes current vice president and 2024 presidential candidate Lai Ching-te (賴淸德).
The authors say that while conflict is not certain or imminent, if Xi says he is preparing for war, it would be foolish not to take him seriously.