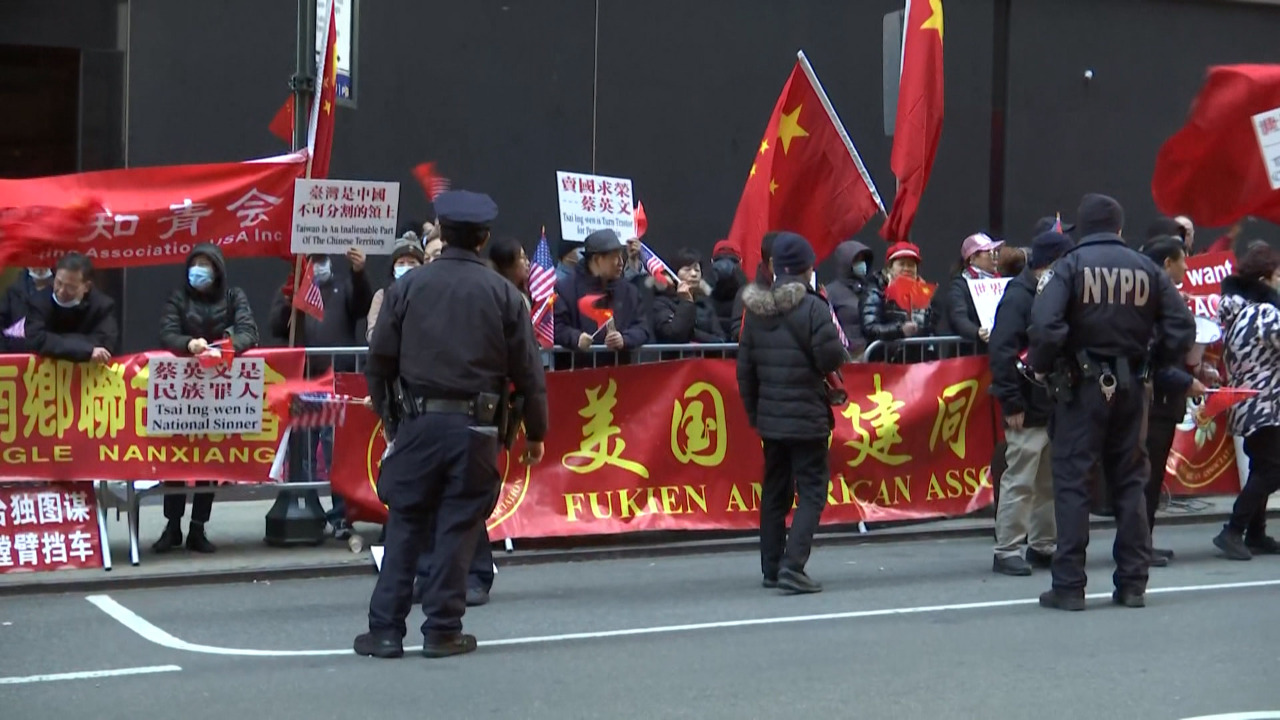 President Tsai Ing-wen (蔡英文) arrives at the Glasshouse on 12th Avenue in New York City on Thursday. She was accompanied by Taiwan representative to the United States Bi-khim Hsiao (蕭美琴) and received by the President and CEO of Hudson Institute John P. Walters.
Hudson Institute honored President Tsai with its Global Leadership Award, which celebrates exceptional leaders making contributions to the United States and its allies.
While President Tsai accepted her award, pro-Beijing protesters gathered outside the building to express their anger over her transit through the United States.
Taiwan's intelligence chief claimed on Thursday that some protesters have been paid US$200 to protest in front of the venue, though some protesters denied being paid.
Deputy Secretary-General to the President Xavier Chang (張淳涵) said the award is a tribute to the Taiwanese people. He added that President Tsai wants to remind everyone to remain calm, and that the best way to prevent war is through strength.