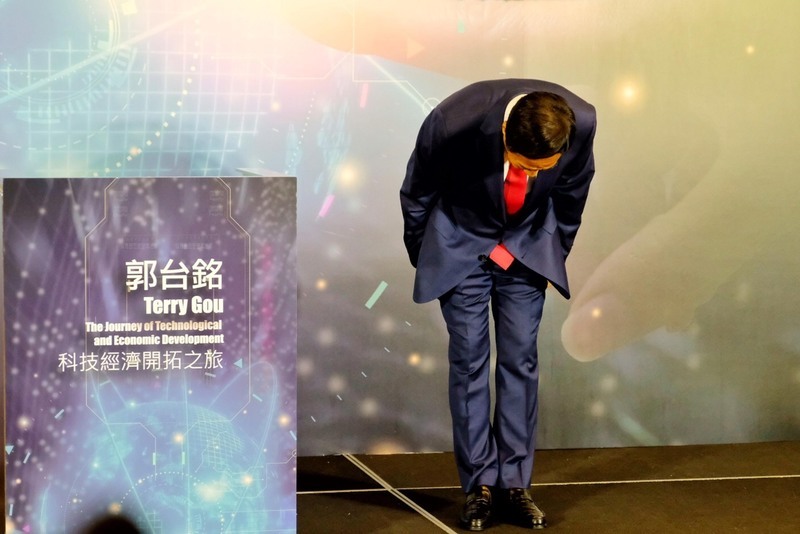 On Wednesday, Foxconn founder Terry Gou (郭台銘) apologized for leaving the Kuomintang (KMT) four years earlier and restated his desire to be nominated as a 2024 presidential candidate. That came at a press conference after his return from the United States.
Gou has previously expressed interest in running for president. New Taipei Mayor Hou You-yi (侯友宜) is currently considered the KMT frontrunner. Gou said that if Hou is to win the nomination, he will give the nominee his full support.
During the press conference, Gou said that he thinks Taiwan's biggest problem is the economy, which relies on technology and innovation. He said that Taiwan's prosperity is founded on the stability in the Taiwan Strait and the global situation. He added that amid US-China confrontations, Taiwan will be forced to choose a side and become the biggest victim.
Gou is calling for diffusing US-China tensions and adds Taiwan can potentially have key influence in this conflict. He says the ruling DPP will be unable to resolve the tensions and is calling on Taiwan's youth to vote for other parties.
Gou also bowed and apologized for leaving the Kuomintang (KMT) four years ago. He personally thanked KMT Chairman Eric Chu (朱立倫) and Vice Chairman Sean Lien (連勝文) for publicly affirming that he is an important asset to the party.