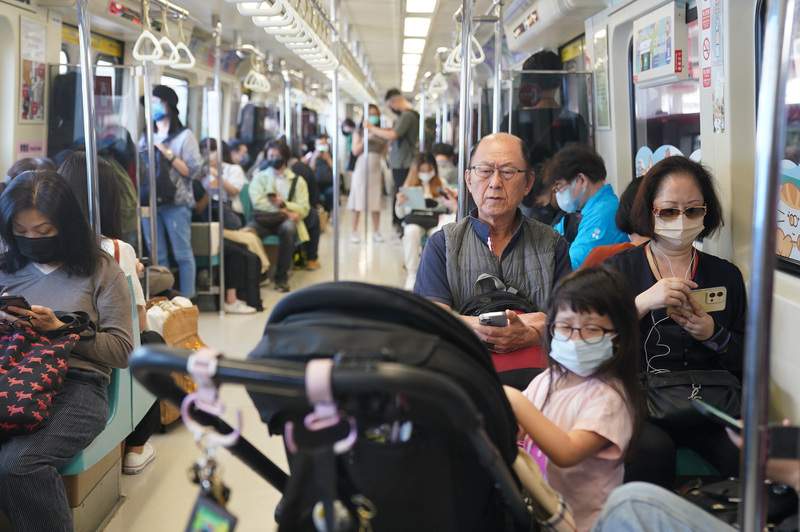 Masks are no longer required on public transportation. This change went into effect on Monday, after Taiwan's Central Epidemic Command Center (CECC) announced the plan earlier this month.
CECC spokesperson Lo Yi-chun (羅一鈞) says masking on public transportation is now voluntary because the spread of COVID-19 has stabilized in Taiwan. The center plans to announce on Thursday the reclassification of COVID-19 from the fifth category of infectious diseases to the fourth.
Masks are still required within medical care facilities and ambulances. But exceptions can be made for eating, taking pictures, and certain examinations or treatments within these areas.
Health Minister Victor Wang (王必勝) says due to the risk of other seasonal illnesses, masking regulations in medical institutions will remain for now. The government will continue to work with medical companies to provide the public with vaccines and antiviral drugs.
The CECC still recommends masking for the elderly or immunocompromised outside of their homes and for those in contact with such persons. It adds that people who are not fully vaccinated, those with fever or respiratory infection symptoms, or those in crowded spaces should continue to wear masks.