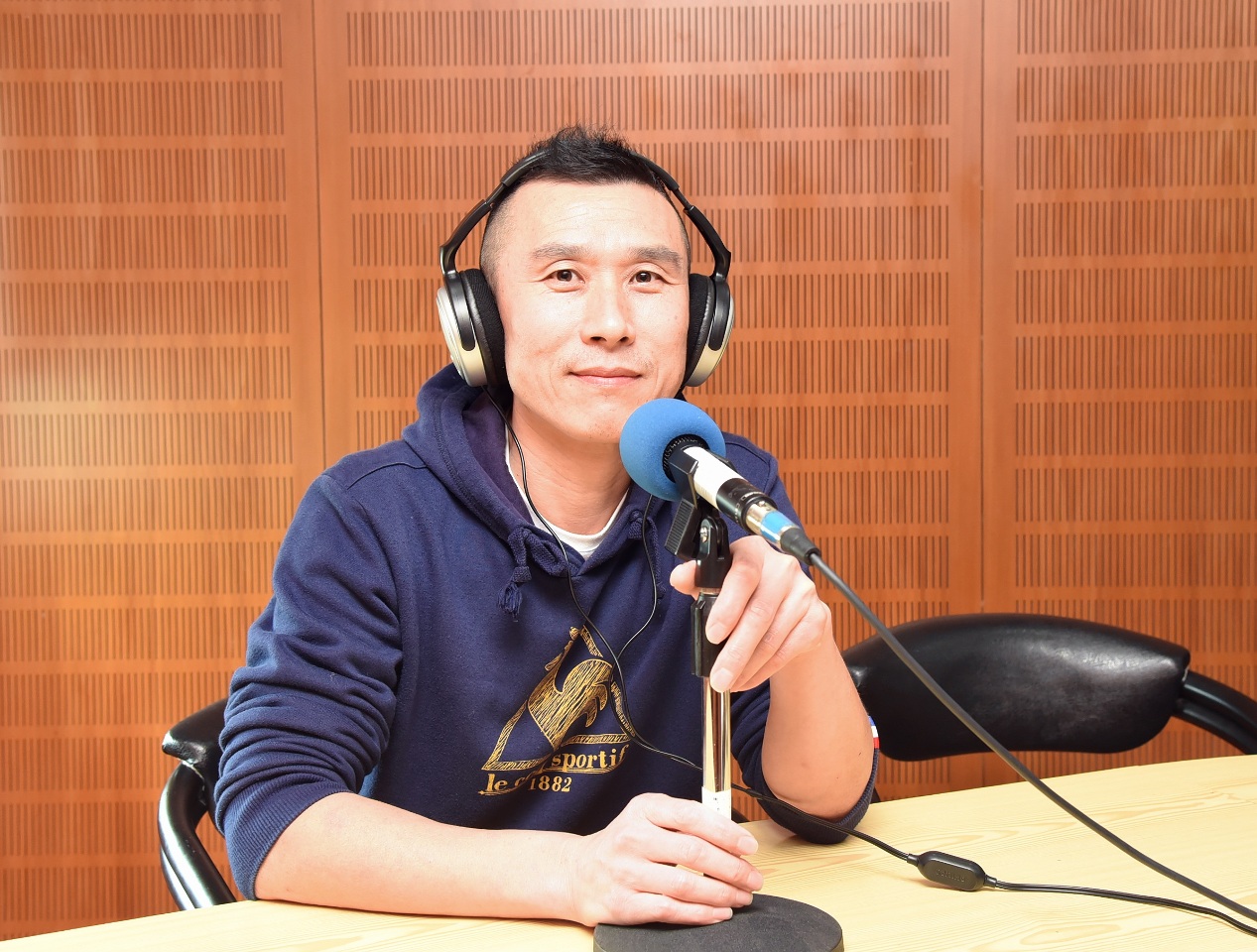 On Saturday, writers and affiliates of the Taiwan-based publishing house Gusa Press issue a statement calling Chinese authorities to release the publishing house's editor-in-chief Li yanhe (李延賀), who goes by the name Fucha (富察). Li's family lost contact with him in March when he was visiting relatives in Shanghai. Many believe he has been secretly detained by Chinese authorities.
The statement, signed by 40 book authors, translators, editors and staff of the publishing house says that they are in shock after learning that China is holding Li under "residential surveillance at a designated location," a form of extrajudicial detention. According to the statement, neither Li's family nor his lawyer has access to him.
Fucha is also a radio program host at the public broadcaster Rti. Rti's president Cheryl Lai says Rti is joining the effort to call for Li's release.
"Fucha loves reading and publishing. His passion for editing is endless," the statement says. "We believe in Fucha's innocence in enjoying the freedom of speech and freedom of publishing."
Li immigrated to Taiwan years ago from China and has published many Chinese-language bestsellers.
The signatories include Wang Dan (王丹), Wang Chia-hsuan (王家軒), Akio Yaita (矢板明夫), Li Chung-chien (李忠謙), Li Chih-te (李志德), Li Ning-i (李寧怡), Wang Hao (汪浩), Yu Jie (余杰), He Qinglian (何清漣), Shen Jung-chin (沈榮欽), Sung Cheng-en(宋承恩), Wu Chuan-i (吳權益), Chiu Shih-i (邱師儀), Lin Tsung-hung (林宗弘), Louisa Lim (林慕蓮), Hu Tsai-ping (胡采蘋), Shih I-hsiang (施逸翔), Fan Chou (范疇), Junko Miyawaki (宮脇淳子), Chen Fang-yu (陳方隅), Chen Mu-min (陳牧民), Chen Feng-yu (陳鳳瑜), Chang Cheng (張正), Chang Kuo-cheng (張國城), Huang Chao-hui (黃兆徽), Cheng Hsiao-nung (程曉農), Yang Hai-ying (楊海英), Cheng Hsin-wei (鄭欣娓), Alison Sile Zhao (趙思樂), Liao Yun-chang (廖雲章), Liao Pei-hsing (廖珮杏), Pei Min-hsin (裴敏欣), Kumakura Jun (熊倉潤), Liu Wei-jen (劉維人), Lai I-chung (賴怡忠), Lu Ching (盧靜), Larry Diamond (戴雅門), Chu Hsin-i (瞿欣怡), Yen Tseh-ya (顏擇雅), and Lo Wen-chia (羅文嘉).