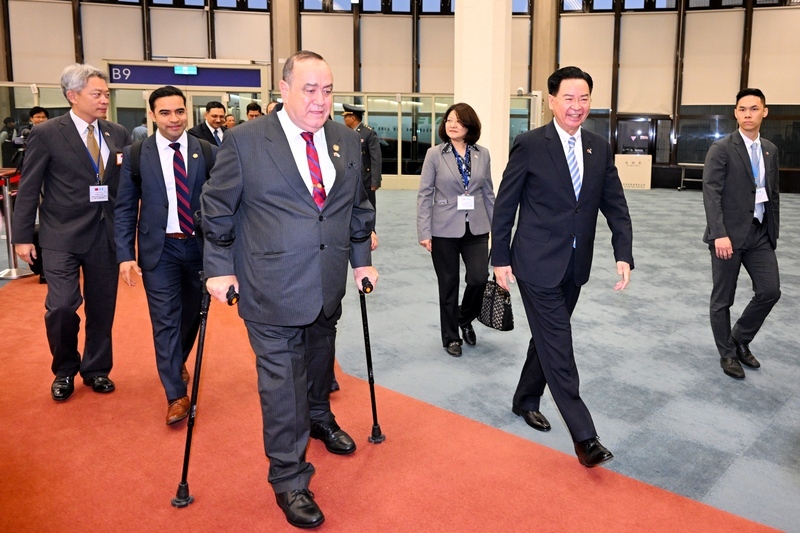 Guatemalan President Alejandro Giammattei has arrived in Taiwan with a delegation, despite pressure from China. The delegation landed on Monday, less than a month after President Tsai Ing-wen (蔡英文) visited Guatemala.
Guatemala is one of Taiwan's 13 diplomatic allies, and this is Giammattei's first time visiting Taiwan as president. Taiwan's Foreign Ministry says Guatemala has repeatedly advocated for Taiwan at international gatherings and the two countries will continue working together to further develop trade and economic relationships.
China's Foreign Ministry has condemned Giammattei's visit, but Taiwan's Foreign Ministry says diplomacy is a fundamental right that shows solidarity among democracies. The ministry adds that China's authoritarian government cannot use political pressure and threats to prevent these international exchanges.
The Foreign Ministry also says Taiwan is not alone in the world, and it will keep collaborating with like-minded countries that value freedom and democracy. It adds that it will continue promoting foreign diplomacy so Taiwan can find its place in the international community.