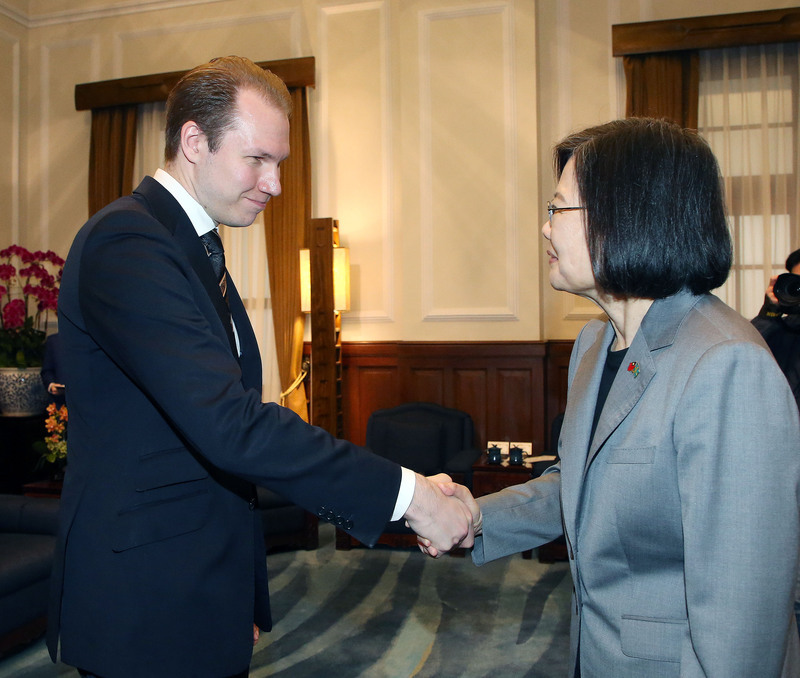 President Tsai Ing-wen (蔡英文) says she hopes members of a visiting Swedish parliamentary delegation will support a bilateral investment agreement (BIA) between Taiwan and the European Union (EU). Her remarks came during a meeting with the delegation at the Presidential Office on Thursday.
Taiwan has been pushing for a BIA with the EU for some time. However, an EU official stated in March that there is no need for a BIA with Taiwan, leaving the prospects for such a deal in question.
During the exchange, Tsai thanked the Swedish government for their support for Taiwan. She says their parliament passed a resolution expressing support for Taiwan in April of last year. She adds that Swedish Prime Minister Ulf Kristersson spoke last October about the importance of peace and stability in the Taiwan Strait.
Tsai says bilateral trade between Taiwan and Sweden exceeded US$1.7 billion (NT$52 billion) in 2022, representing a 12 percent increase over the previous year. She says she hopes the two can continue to strengthen their economic and trade relationship.
Swedish lawmaker Markus Wiechel says Taiwan and Sweden share many common values, such as a belief in freedom, democracy, human rights, and the rule of law. He says it is hard to accept Taiwan's exclusion from many international organizations. As a result, he says Swedish lawmakers will continue to advocate for Taiwan's participation in international organizations and encourage other free countries to work closely with each other.